Walkout warriors: NYC students mobilize after school walkout over Covid safety
New York, New York – New York City students are making big moves to stand up for their health and safety amid the Covid-19 pandemic. And they plan to continue to make noise until they are heard.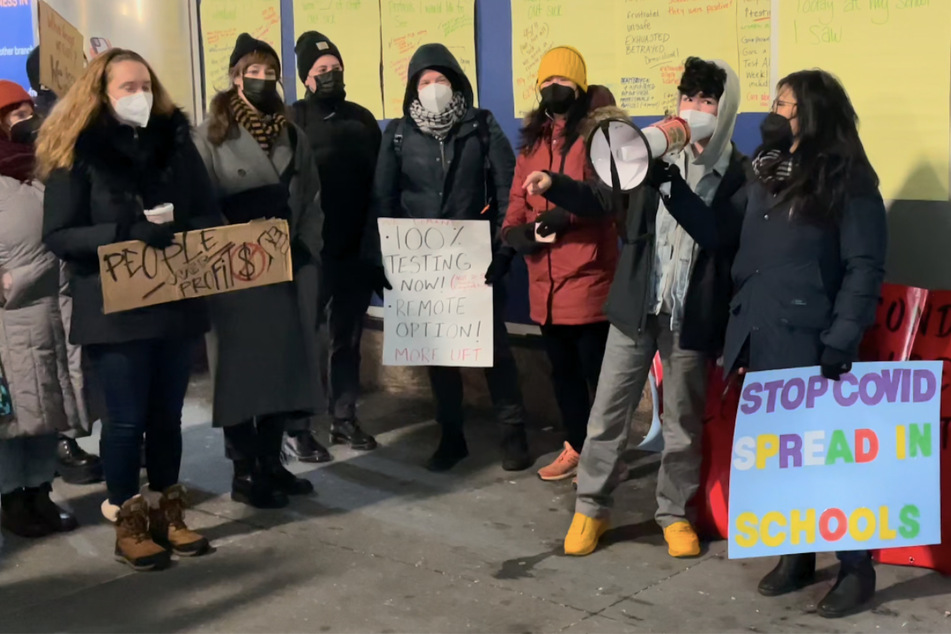 Fired-up students staged a walkout from multiple public schools across NYC on Tuesday at 11:52 AM, voicing concerns over attending classes during the sharp rise in coronavirus cases. It is estimated that thousands participated in boroughs across the city.
Many have said social distancing inside classrooms and school hallways just isn't happening, as cases are at an all-time high due to the Omicron variant's surge – which has hit NYC particularly hard.
The students are calling for a remote learning option and a temporary citywide school shutdown for two weeks. They're also asking for more Covid testing, better health screenings, and for students to be provided with N95 masks for when they are learning in-person.
While the walkout has not yet created policy changes in New York schools, the determined students aren't giving up just yet.
Theo Demel, an eighth grader in Manhattan who is a youth activist and a political campaign manager, spoke to TAG24 about the fight. He is a leader in what has now become a larger movement and has inspired similar walkouts across the country.
"I came into school on Monday just to tell them, 'This isn't safe. I'm not gonna stay. And that I will be walking out,'" Theo said.
A speech he gave to rally the troops the night before the walkout has gone viral, and added to the young voices on Twitter, Instagram, and TikTok who organized through hashtags and documented the walkout as it happened.
"I was helping throughout the day," Theo explained. "I was retweeting, I was replying, I was doing as much as I could to uplift the schools."
After seeing the masses who followed through, the 14-year-old was overcome with emotion.
"I genuinely can say that I cried tears of joy," he said, adding that he is now helping to plan a larger rally to get the attention of the mayor.
The walkout's aftermath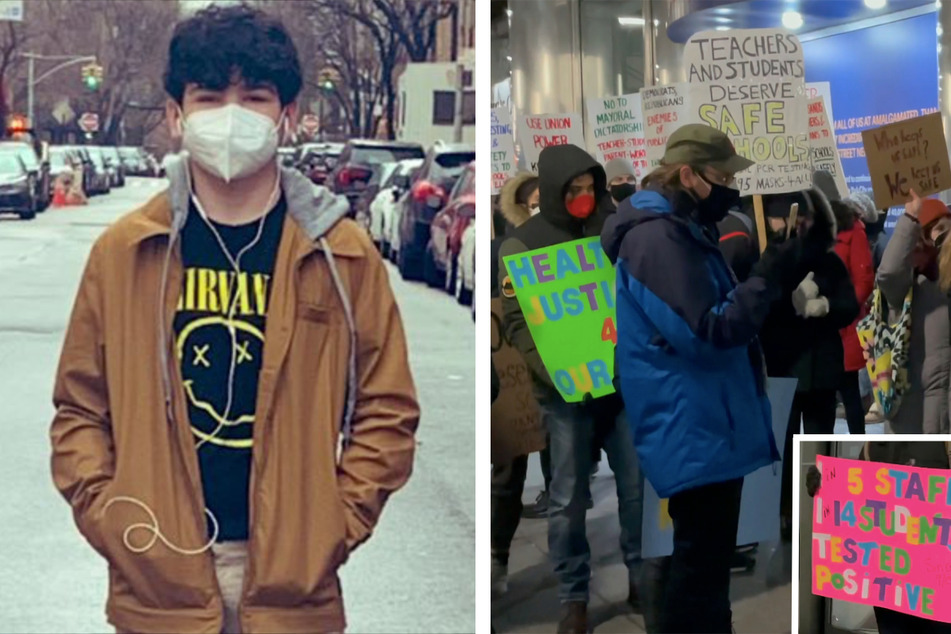 The reaction to this week's walkout from officials varied from school to school. While a number of teachers showed their support for the move, some students claimed on social media they had faced discipline for leaving class or received phone calls to their parents.
Yet, the students may be on the verge of making headway with the bigger policymaker players they've been trying to reach.
"Representatives from the Chancellor's office have reached out to us," the official Twitter account of the NYC Student Walkout wrote late Wednesday, after receiving a public invitation to talk from Department of Education (DOE) Chancellor David C. Banks. "We are in the process of scheduling meetings."
New York's newly-instated mayor Eric Adams has not commented on the walkout and has rejected remote learning thus far, instituting a "Stay Safe, Safe Open" plan. He has said closing schools will put strain on working parents who cannot afford to stay home and is detrimental to kids' development.
"We're not gonna stand for this. Our mayor may have swagger, but he's not going to make it so our lives have no purpose or meaning whatsoever to these [officials]," Theo clapped back in his rally speech.
President Biden announced a new initiative on Thursday to give out "high quality masks" to Americans for free. But how they will be distributed won't be detailed until next week, and whether they will be handed out in schools remains uncertain.
Student attendance has severely lagged in recent weeks in NYC schools and was only back up to 75% the day before the walkout, according to Chalkbeat. The DEO reported nearly 13,000 new student Covid-19 cases on Monday – the highest single day total this year – but zero "actions taken" to close schools or quarantine classrooms.
Students around the country are now taking notice of the US' largest public school system – comprised of 938,000 students throughout the Big Apple – and want to put a stop to the rising cases in their schools, too.
High schoolers in Boston and Chicago are planning a similar walkout on Friday. The Windy City's teacher union has battled the mayor and walked out themselves over in-person learning safety concerns last week, canceling in-person classes for five days. Now their students are following suit.
"We demand safety. And we demand care," a Chicago public high school youth alliance posted ahead of the event.
It seems they are taking a page out of the book of their fellow fearless young leaders in New York.

Cover photo: Courtesy: Theo Demel