Adele stops Las Vegas concert to break up some fan drama
Las Vegas, Nevada - Adele put on a performance for the ages in Las Vegas over the weekend, but it wasn't just her voice that stole the show!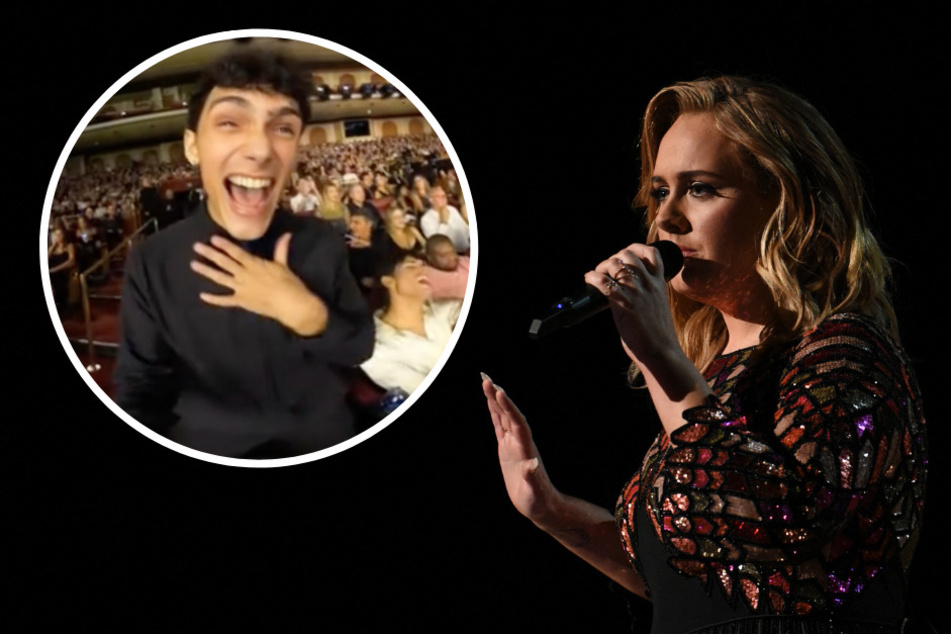 An incident occurred during the singer's performance of Water Under the Bridge at her Las Vegas residency show at Caesars Palace over the weekend.
A fan, who has since been identified as TikTok user @juanp_lastra, was standing up and singing along to the song when another audience member told him to sit down.
Lastra refused, and the other person then started complaining to security.
Adele noticed what was happening and immediately stopped the show.
"Can you stop a minute?" the star can be heard saying in the viral TikTok clip.
"What is going on with that young fan there? He's been bothered so much since I came on for standing up. What's going on with him? ... What are you doing? Why are you all bothering him?"
She then asked the security guard to leave the fan alone and told the other audience members that they should be enjoying the show, not bothering others.
Being understandably shaken up by the incident, and extremely grateful to the Grammy-award winner for standing up for him, he took to TikTok to share his story.
Adele's moment of kindness goes viral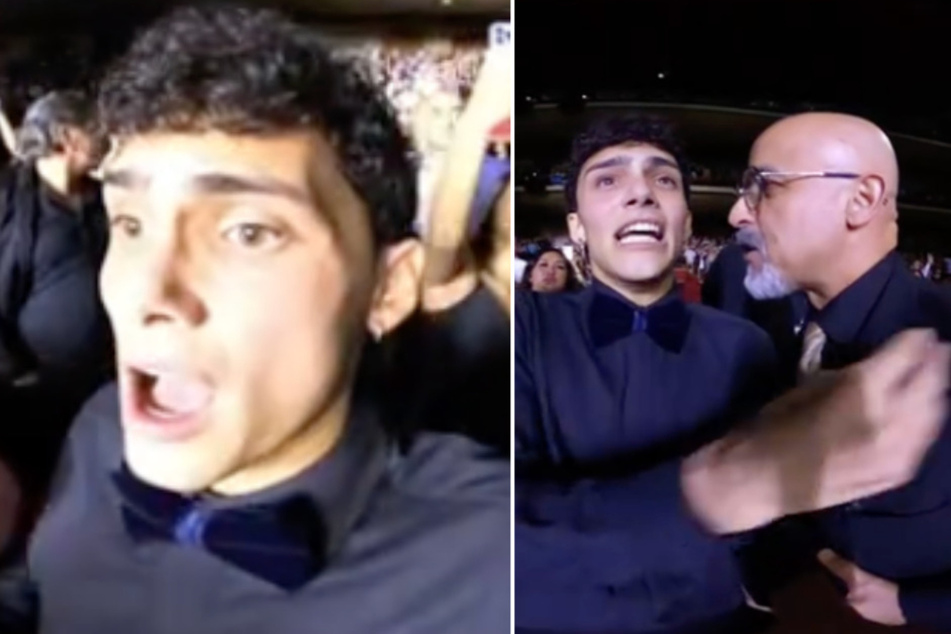 While the sound is difficult to make out in multiple clips floating around the internet, the incident seemed to end right after Adele said, "Do not tell anyone to sit down, do you hear me?" as per The LA Times, before she launched back into her performance.
One viewer hilariously wrote under the fan's TikTok video, "I like how once Adele started talkin the security guard DIPPED. Like no no. Tell her what you were sayin."
Adele's team even responded to the video, commenting, "Thank you for coming and showing us all how to live our absolute best lives!" to which the fan replied, "Thank you for giving me the best night of my life!!!"
The singer also made headlines for her shows this weekend after she collapsed backstage during one of her performances, which she said afterward was caused by her sciatica.
It's clear that Adele puts her fans first, and they highly appreciate her for it.
Cover photo: Collage: Screenshot/TikTok/@juanp_lastra & VALERIE MACON / AFP (TAG24 Edit)