Adele says she'll "f**king kill" anyone who throws objects at her on stage
Las Vegas, Nevada - Adele made headlines during her Vegas residency at Caesars Palace when she boldly addressed the issue of objects being thrown on stage.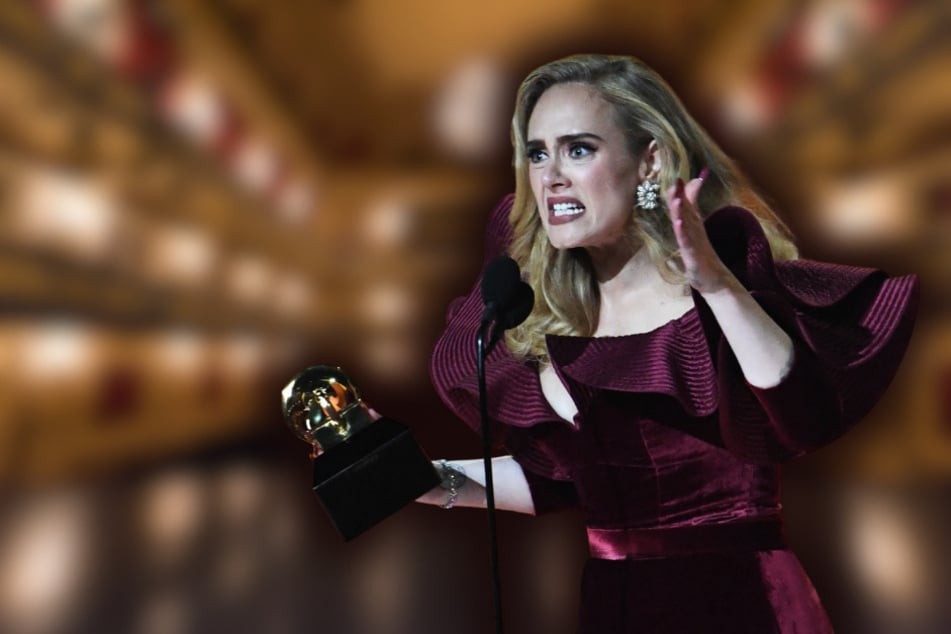 Just a quick tip: don't make Adele call you out on stage.
In a TikTok video posted over the weekend, Adele is seen talking to the crowd at one of her Las Vegas residency shows about "show etiquette."
With recent incidents of fans throwing objects including phones, bracelets, and ashes on stage, the Grammy-winning star took a moment to offer a little warning to the night's audience.
"Throwing s**t on stage, have you seen this?" Adele asks the crowd.

She continued, "I f**king dare you. I dare you throw something at me. I'll f**king kill you!" before launching an item into the audience using a T-shirt launcher.
The 35-year-old artist's message is clear: respect her performances or face the consequences.
Adele fans react to her fiery warning about throwing stuff on stage
In the comments below the TikTok, one fan humorously wrote, "And then sh00ts something to the crowd, lmao love her," highlighting the unexpected twist of Adele's T-shirt launcher retaliation.
"of course she went there lol," another commented.
Adele's true fans praised her boldness and recognized her ability to turn a potentially negative situation into a moment of pure informative entertainment.
Adele's residency will continue through November 4 at The Colosseum at Caesars Palace.
Cover photo: VALERIE MACON / AFP (TAG24 Edit)