Alec Baldwin and other Rust producers sued by Halyna Hutchins' family
Santa Fe, New Mexico - The family of the late Rust cinematographer Halyna Hutchins filed a wrongful death lawsuit against actor Alec Baldwin and other film producers Tuesday, blaming the tragedy on cost-cutting measures and reckless behavior by Baldwin and others.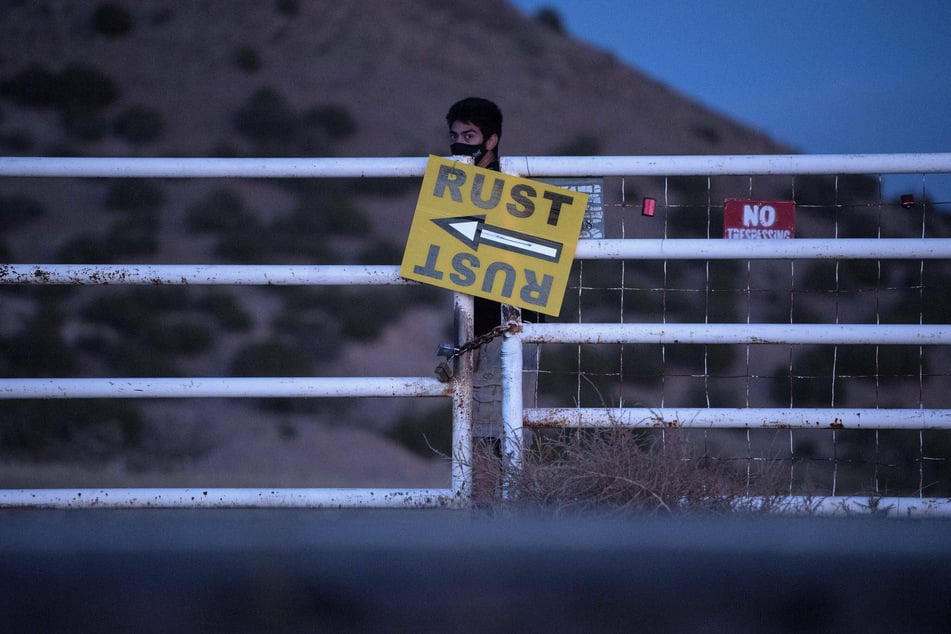 Hutchins (42) was fatally wounded October 21 when Baldwin pulled a revolver from his holster and fired it toward Hutchins and other crew members during a rehearsal on the Bonanza Creek Ranch movie set near Santa Fe, New Mexico. The bullet also struck director Joel Souza, who recovered.

The lawsuit alleged that Baldwin and other producers of the low-budget film sacrificed crew members' safety by hiring inexperienced crew members and disregarding safety concerns expressed earlier by camera crew operators.
The lawsuit placed much of the blame on Baldwin, who, according to the lawsuit, refused training in the "cross-draw" maneuver that he was practicing that day – just four feet from Hutchins and other crew members.
"There are many people culpable, but Mr. Baldwin was the person holding the weapon," the family's Los Angeles-based attorney Brian Panish said during a news conference.
The lawsuit is the latest in a wave of litigation against producers sparked by the shooting in New Mexico that sent shockwaves through Hollywood and renewed calls for stricter gun safety measures on film sets.
Panish and an Albuquerque-based attorney, Randi McGinn, filed the lawsuit in New Mexico's 1st Judicial District Court on behalf of Hutchins' 39-year-old husband Matthew, an attorney who works out of the LA office of Latham & Watkins, and their nine-year-old son, Andros.
The defendants include Rust Movie Productions LLC., Baldwin, 3rd Shift Media, Thomasville Pictures and other individual producers. The suit also names first assistant director David Halls, armorer Hannah Gutierrez Reed, prop master Sarah Zachry and Seth Kenney of PDQ Arm & Prop. His company supplied weapons to the production but Kenney has said his firm did not supply live ammunition.
"Defendant Baldwin and the other defendants in this case failed to perform industry standard safety checks and follow basic gun safety rules while using real guns to produce the movie 'Rust' with fatal consequences," Tuesday's complaint said
Baldwin's lawyers deny accusations of recklessness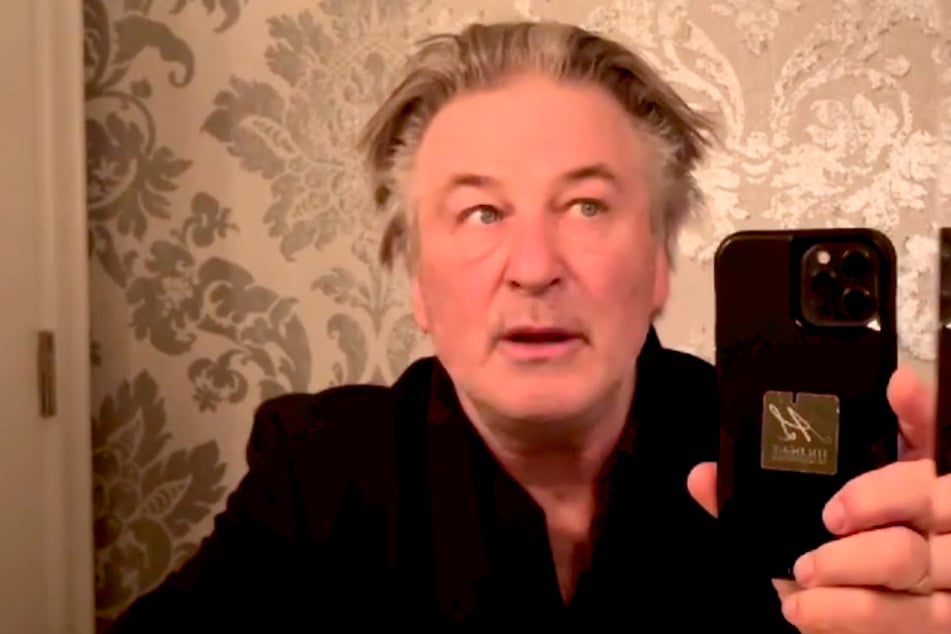 The litigation is the highest-profile claim to date against producers, who have also been sued by crew members, including script supervisor Mamie Mitchell and on-set medic Cherlyn Schaefer, who struggled to treat Hutchins' extensive wounds as she lay dying on the wooden planks on the floor of a church set.
"Everyone's hearts and thoughts remain with Halyna's family as they continue to process this unspeakable tragedy. We continue to cooperate with the authorities to determine how live ammunition arrived on the 'Rust' set in the first place," Aaron Dyer, Los Angeles-based attorney for Baldwin and other producers of Rust said in a statement.
"Any claim that Alec was reckless is entirely false," Dyer said. "He, Halyna, and the rest of the crew relied on the statement by the two professionals responsible for checking the gun that it was a 'cold gun' – meaning there is no possibility of a discharge, blank or otherwise," the statement continued.
"This protocol has worked on thousands of films, with millions of discharges, as there has never before been an incident on a set where an actual bullet harmed anyone. Actors should be able to rely on armorers and prop department professionals, as well as assistant directors, rather than deciding on their own when a gun is safe to use."
The suit comes amid an ongoing criminal investigation into the incident by the Santa Fe County Sheriff's Office that has focused on the actions of Gutierrez Reed, Halls, and Baldwin. Investigators have been trying to determine how a live bullet wound up on the set of Rust.
According to law enforcement documents, during a rehearsal Halls handed Baldwin a replica of a vintage Colt .45 pistol, pronouncing it "cold," to signal there was no ammunition inside. However, the gun contained dummy rounds and at least one lead bullet. The Hutchins' lawsuit alleged that Halls was unqualified to be handling the gun.
Gutierrez Reed had loaded the weapons that day, according to affidavits filed by the Santa Fe County Sheriff's Office. But she told sheriff's detectives that she didn't realize that actual bullets were contained in a new box of ammunition that arrived on set that day.
Concerns for firearm safety "ignored"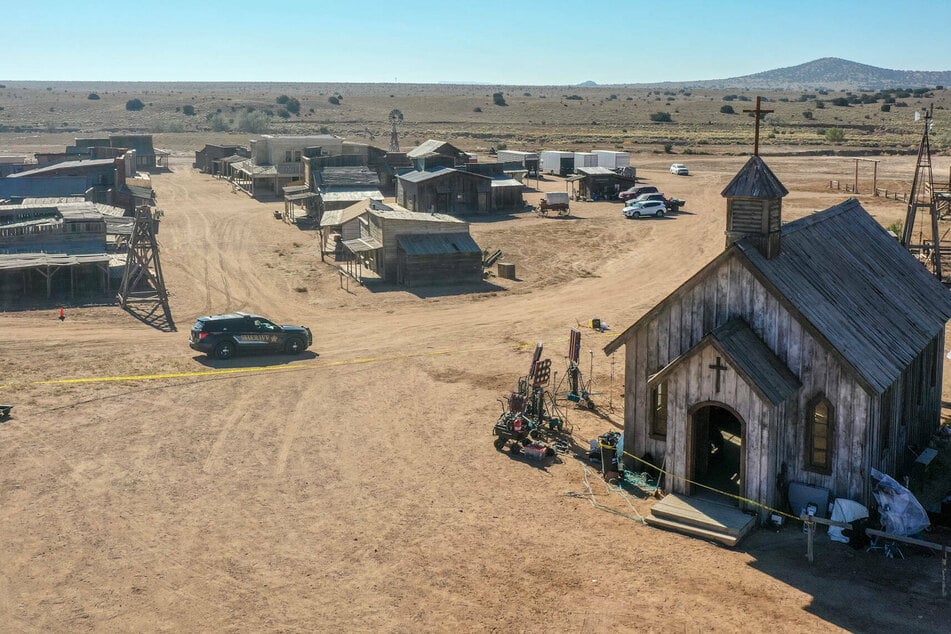 The lawsuit said Gutierrez Reed and Kenney acted "negligently, intentionally (and) recklessly" by allowing live ammunition to be on the movie set and not adequately inspecting the guns and ammunition.
Panish, of the LA firm Panish Shea Boyle Ravipudi, said authorities found other rounds of live ammunition on the movie set.
"Somebody doesn't get shot on a movie set. When was the last time that happened?" Panish asked. "This doesn't happen unless people cut costs and engage in reckless behavior, leading to a senseless, tragic death."
The 24-year-old armorer told the detectives she checked Baldwin's gun that day before the unscheduled rehearsal, although she "didn't really check it too much" because the weapon had been locked in a safe during a lunch break. Gutierrez Reed also told deputies that she was stretched too thin performing her props role.
"Defendant Baldwin and the other Producers were aware that Defendant Gutierrez-Reed was unqualified, and they ignored Defendant Gutierrez-Reed's concerns that performing the dual roles of armorer and assistant prop master would result in lapses in basic firearm safety," the lawsuit said.
During Tuesday's press conference in downtown LA, Panish's firm played a nearly 10-minute animated video that reconstructed the shooting inside the church at the ranch. Panish said the account was based on information from witnesses and gun experts.
The suit did not specify damages, but Panish said he expects them to be "substantial."
Cover photo: Collage: Screenshot/Instagram/Alec Baldwin & IMAGO / ZUMA Wire