Avril Lavigne celebrates unveiling of Walk of Fame star in classic fashion
Los Angeles, California - Avril Lavigne celebrated the unveiling of her own Hollywood Walk of Fame star on Wednesday, saying she loves "making music more than ever."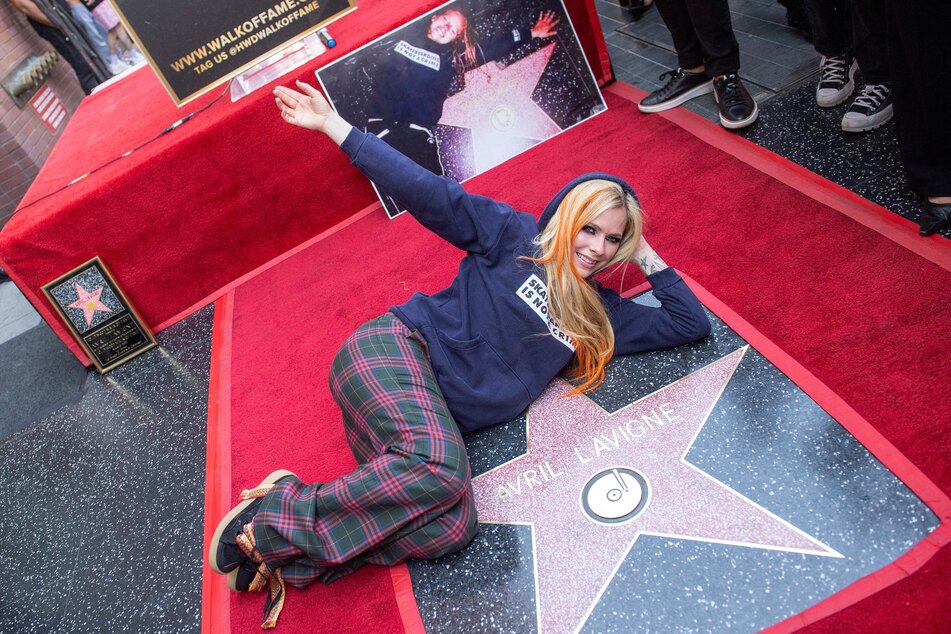 The 37-year-old punk pop princess now has a star on Hollywood's Walk of Fame.
Avril Lavigne was 16 years old when she first visited the Walk of Fame in Los Angeles. During her speech on Wednesday, the Canadian singer recalled that she'd just dropped out of high school and never imagined she'd have her own Hollywood star.
"This is so crazy. I am so grateful. This is probably one of the coolest days of my life," she said.
Lavigne also shared a photo from that first fateful LA trip, which showed the hit singer-to-be posing with Tom Cruise's star in a hoodie that said "Skateboarding Is Not A Crime."
To celebrate the unveiling of her own honor, the Sk8er Boi singer changed into that same hoodie before lying on her star.
"Today, I love making music more than ever," she said. "I feel so inspired. And I hope that the next 16-year-old from their small town who comes to Hollywood one day, full of hopes and dreams, sees this star and thinks to themself, 'Oh my god, my name could be there one day, too.' Because it can."
"What an amazing 20 years, and I can't wait for the next 20, b*tches! Let's go!"
Machine Gun Kelly honors Avril Lavigne in a speech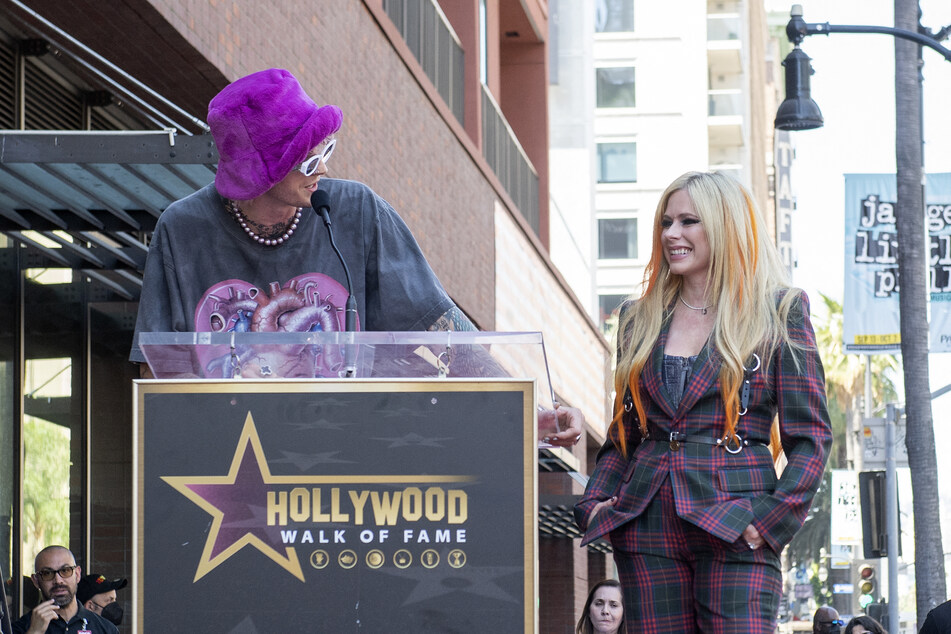 Lavigne left her parents' home in a small Canadian town as a teenager to make music first in New York and then in Los Angeles.

In 2002, the then 18-year-old conquered the charts with her debut album Let Go and the single Complicated.
She's released seven studio albums to date, including Love Sux in 2022, and sold nearly 50 million albums in total.
Rapper and collaborator Machine Gun Kelly (32) gave a speech at the event and gushed about how Lavigne's songs inspired him and an entire generation of young people.
MGK said Lavigne's music was with him "all the times I got my heart broke," adding, "Your songs will last long past our lifetimes."
Other celebrities in attendance included Lavigne's fiancé, rapper, and fellow musician Mod Sun (35) along with Ryan Cabrera, Joel Madde, and Jxdn.
Cover photo: VALERIE MACON / AFP