Baby Montero is here! Lil Nas X gives birth to first album in outrageous delivery clip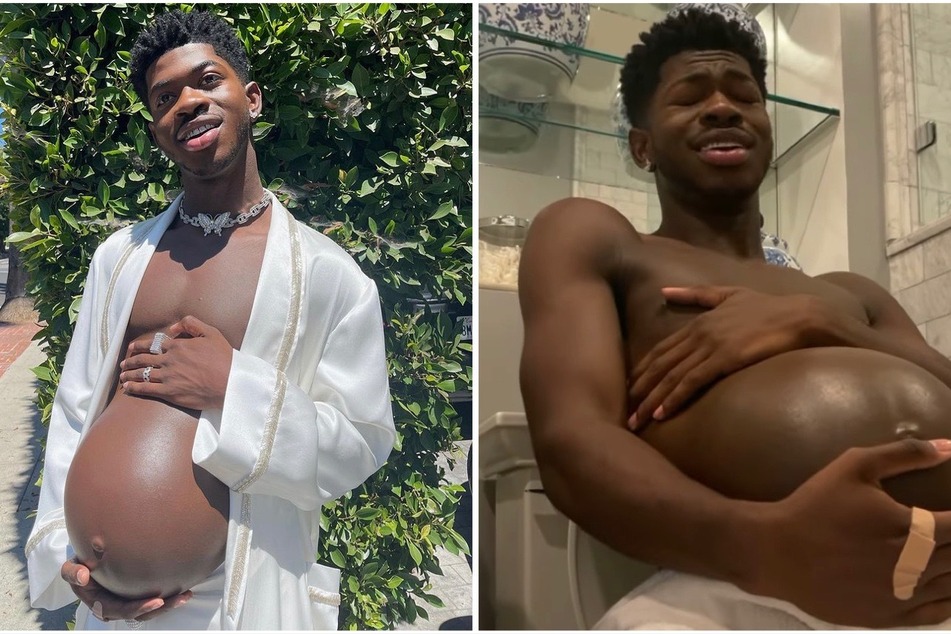 Welcome to the world, baby Montero!
On Friday, the eccentric artist culminated his pregnancy publicity stunt series for the debut of his first studio-album Montero with a delivery-style video.
Lil Nas shared a clip of himself "in labor" while two male nurses hurriedly wheel him into the delivery room.
Once settled, a nurse sees that he's fully dilated and ready to push.
Seconds later, the Old Town Road rapper delivers a vinyl version of Montero — which he holds in his arms and dotes upon.
"It's beautiful! Congratulations!" one of the nurses says as he places the album on Lil Nas' lap.
"Thank you!" he gushes. "It's already Grammy-nominated," he adds.
Last month, the rapper announced he was "expecting" a new album with a vivacious maternity shoot on social media.

On Wednesday, the Call Be Your Name artist even threw himself a baby shower in another clip leading up to the album's release.
Despite the joyous news, the hip-hop star's prosthetic bump drew some backlash, as did his latest "delivery" post.
Still, Lil Nas' bundle of joy has been well-received among his fans and has already broken streaming records.
Simultaneously, the rapper also released the official video for the song What I Want — and let's just say, Nas' creativity is still unmatched.
The steamy music video features a wedding dress, Billy Porter, and hot shower scenes with an undercover football player.
Montero is now available on all music platforms!
Cover photo: Collage: Screenshot/Instagram/lilnasx