Colton Haynes' surprise cameo in Lil Nas X's music video has fans shook!
Los Angeles, California - Colton Haynes made a previously unknown cameo appearance in Lil Nas X's newest music video — and fans have lost it!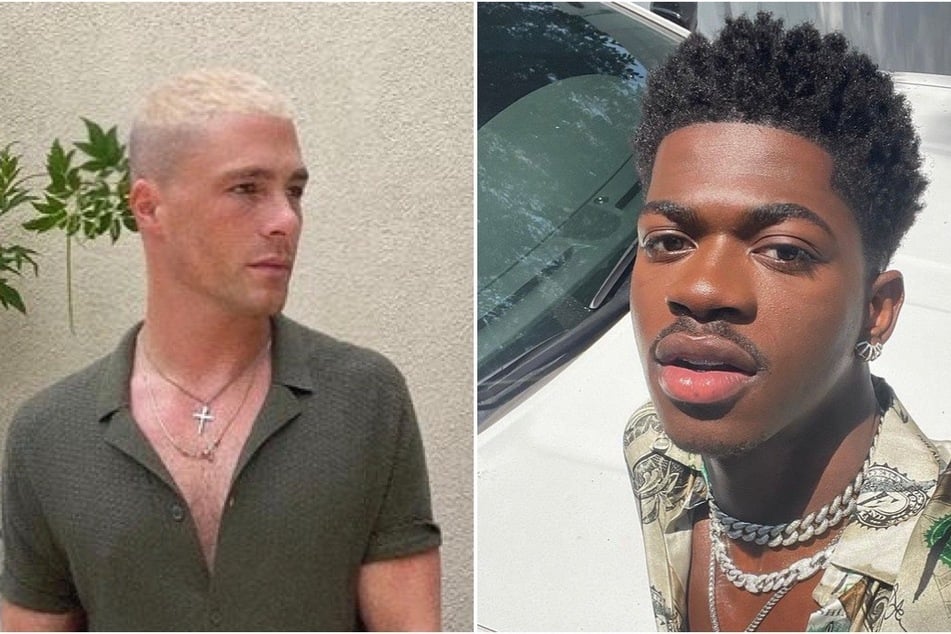 Lil Nas X sure does know how to shake some tables!
The vivacious rapper released a new music video for his song, Industry Baby.
Let's just say this one isn't for children at all.
On Friday, the trap-beat tune's official music video dropped after fans got a small teaser earlier this week.
The track, featuring Jack Harlow, and the jaw-dropping video equally make the point that Nas could care less about what his haters thinks!
Set in a prison, the video opens with a mock trial where the Ole Town Road rapper is sentenced to five years in Montero State Prison for being gay.
The flick quickly shifts to Nas in a prison cell where he shamelessly throws cash and spanks another inmate's butt and then has an epic shower dance with several naked men.
Like we said, this isn't for children!
Enter Colton!
The Teen Wolf star is briefly seen playing a security guard who lustfully watches Nas' Montero (Call Me by Your Name) video on his phone before the 22-year-old knocks him out.
Though the cameo was brief, it was enough to cause some commotion among their fans!
"COLTON HAYNES OUR QUEER ICON!!! A VIDEO VIXEN!!!!" one user on Twitter wrote.
Another fan posted, "colton haynes post teen wolf trajectory is something that needs to be studied. like the way he went from that to arrow and then to serena williams best friend to now music video vixen ?? so many questions."
We'd also like to give an honorable mention to the look-a-like Jason Momoa who *almost* had us shook!
Industry Baby is streaming on all music platforms!
Cover photo: collage: screenshot/instagram/lilnasx & coltonhaynes