Betty White addressed fans days before her death in emotional video
Los Angeles, California - Days before she passed away, Betty White wanted to say "thank you for being a friend."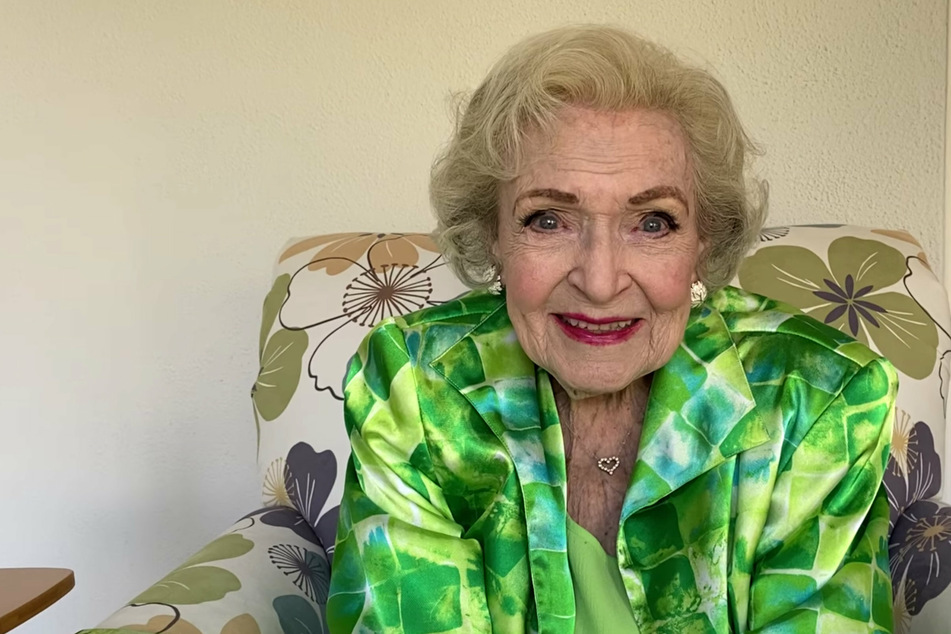 A new video on her official Facebook page was posted, offering fans a final message from the late, great TV icon, who died December 31, weeks before her 100th birthday.
"I just wanted to thank you all for your love and support over the years. Thank you so much," a hoarse-voiced White said smiling.
She added, "Stick around."
The message was meant to run on The Golden Girls star's social media platforms to celebrate her centennial, on January 17.
"She was using the occasion of her 100th birthday to celebrate YOU – her fans," the post explained of the animal-loving showbiz legend. "She knew how lucky she was; she felt the love, and she never took it for granted."
The heartfelt message "from Betty and the animals" also gave thanks to many people donated to animal charities in her honor as part of what became known as the #BettyWhiteChallenge.
"As we continue to see number coming in from all over the world – it's just absolutely amazing how much money all of you raised for the animals through #thebettywhitechallenge She could never have imagined such an outpouring of love and would have been so grateful to everyone."
#BettyWhiteChallenge approaching six figures!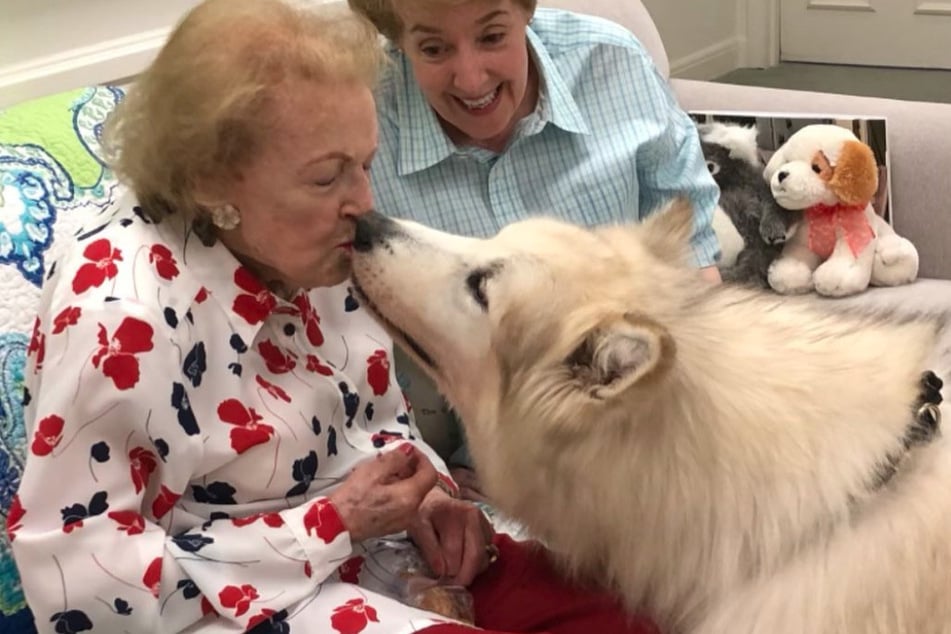 The Greater Los Angeles Zoo Association announced it raised $70,389 on her birthday as part of the social media fundraising campaign. To date, 2,117 donations totaling $94,297 have been received in White's honor.
"We are blown away by the number of donations we received yesterday as part of the #BettyWhiteChallenge," association President Tom Jacobson announced on Tuesday. "Betty would be so thrilled to see the outpouring of support in her honor. We know so many worthy animal and wildlife organizations were greatly impacted by yesterday's challenge, and we know Betty is smiling. Betty is a true champion of animals in both life and death, and we look forward to honoring her legacy at the Los Angeles Zoo."
On Friday, White's assistant Kiersten Mikelas posted a new photo with the 99-year-old icon.
In the image, taken days before her death, Mikelas and White sat close together on a couch, surrounded by holiday decorations.
"You guys are lucky – it's a two post day," the handler shared. "Many people have had really big feelings about the profile pic. So, I decided to post what I'm sure is the last photo taken of her. Same day. After we completed recording the video for the film."
Cover photo: Screenshot: Facebook/Betty White