Billie Eilish rocks lace tights and designer brands after hitting back at style critics
Los Angeles, California - Billie Eilish showed off her fashion sense with a unique combo of styles in her latest Instagram post.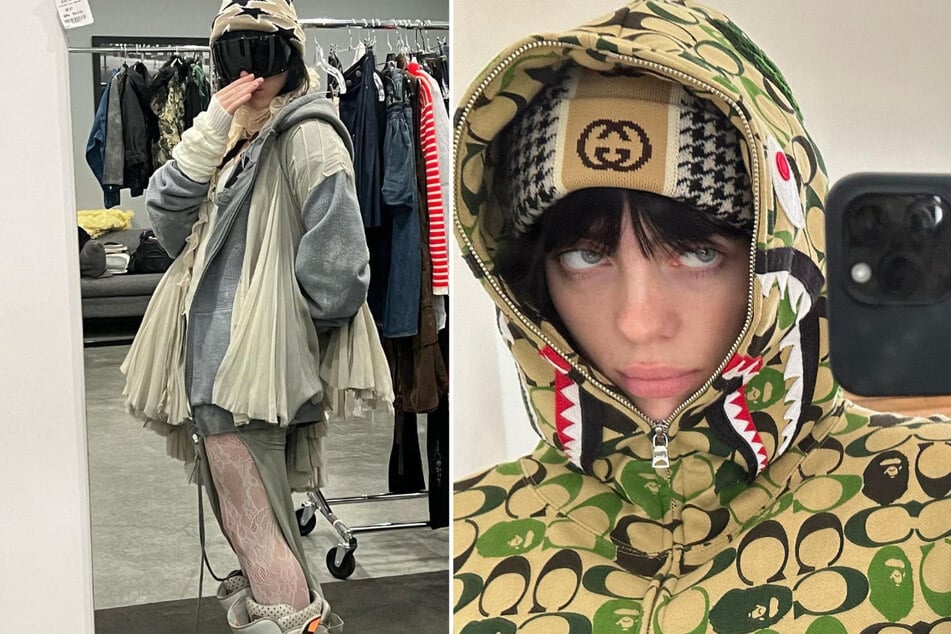 The 21-year-old shared a series of photos on Monday with the caption, "call me."
In the first snap, Billie rocks an oversized pair of shades with a hoodie and a knit hat.
She then gave a full-body look at the outfit, which featured several layers with a hoodie, whitetop, green skirt, white lace tights, and large ski boots.
In the final snaps, the Ocean Eyes singer snapped a mirror selfie selfie in a green Coach zip-up jacket, followed by another selfie highlighting dark eyeliner and her matching black tresses, which were styled in two high buns.
The newest social media post comes after Billie clapped back at critics of her style evolution since the start of her career.
Billie Eilish shows off her style after clapping back at critics
On May 27, the Grammy-winning artist took to her Instagram story to hit back at the haters who have branded her a "sellout" for adopting a more feminine sense of style over the years.
"I spent the first 5 years of my career getting absolutely OBLITERATED by you fools for being boy ish and dressing how i did & constantly being told i'd be hotter if i acted like a woman," she said. "Now when i feel comfortable enough to wear anything remotely feminine or fitting, i CHANGED and am a sellout."
Cover photo: Collage: Screenshot/Instagram/billieeilish