Brad Pitt takes the wheel at British Grand Prix and reveals details of upcoming F1 blockbuster
Silverstone, UK - Brad Pitt was spotted suited and booted at the Silverstone Circuit on Sunday ahead of the British Grand Prix to film scenes for his forthcoming Formula 1 movie.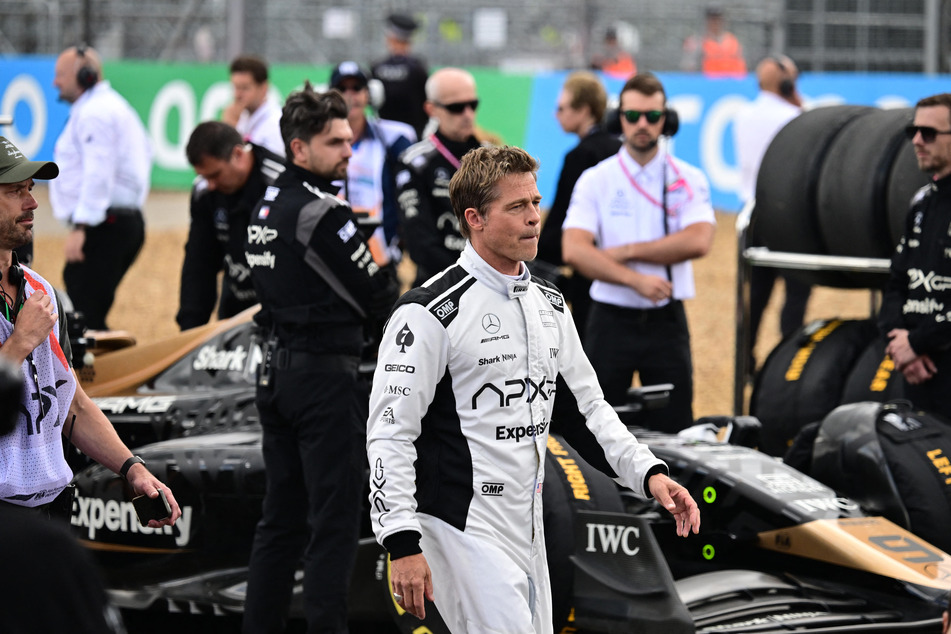 The Hollywood star and his co-star Damson Idris donned white and black racing suits to represent the fictional APXGP team as they mingled among the real F1 drivers on the grid at the circuit in Northamptonshire.

Seven-time world champion Lewis Hamilton is acting as co-producer on the currently untitled Apple film, which is being made in collaboration with F1, providing the project with special access to the racetracks and drivers.
After taking to the track at Silverstone, Pitt spoke to Sky Sports presenter and former F1 driver Martin Brundle about the experience.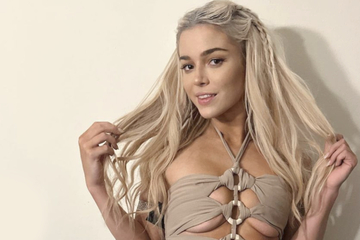 The 59-year-old said, "I'm a little giddy right now, I've got to say."
"It's great to be here. We're just having such a laugh, time of my life."
Pitt aiming for authenticity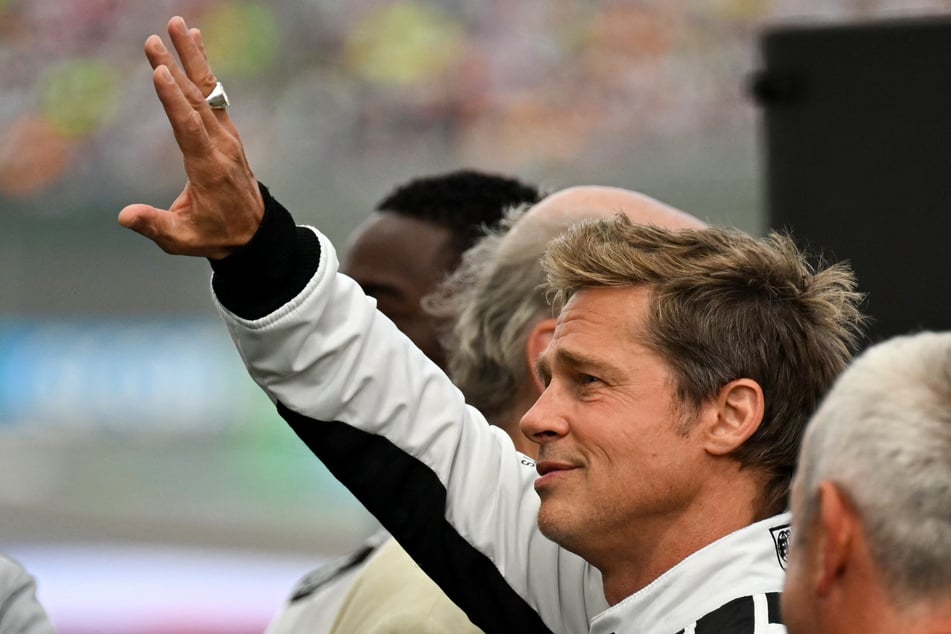 Revealing more details about the upcoming film in the interview, he explained that his character was an F1 driver in the 1990s but moved to racing in other disciplines after suffering a "horrible crash."
His friend and team owner, played by Javier Bardem, then calls asking if he would come back to the sport to help out his team who are sitting at the bottom of the leaderboard.
Pitt said the film "should be as authentic as we can get it" as they have employed F1 experts who have been "operating the show like the real thing."
He added, "Lewis, who's also our producer, is really intent that we respect the sport, that we really show it for what it is."
"And I've got to tell you, as a civilian, I had no idea what it takes to be a driver and the aggression and the dexterity – they're amazing athletes who I've so much respect for, everyone out there in all classes."
Top Gun director Joseph Kosinski at the helm of F1 epic
Pitt has been getting up to speed in Formula Two machinery for two months – first at the Paul Ricard Circuit in France and then at Silverstone.
Joseph Kosinski, known for his work on Top Gun: Maverick, will direct the film and Hamilton will co-produce it alongside Plan B Entertainment and Jerry Bruckheimer Films.
On Thursday, Hamilton spoke about the filming, saying, "There are nerves because it is something we've been working on for so long."
"We want everyone to love it and to really feel that we encapsulate what the essence of this sport is all about."
The British Grand Prix was won by Dutchman Max Verstappen, while Lando Norris battled Hamilton to hold on to second place and keep his fellow Briton in third place.
Cover photo: CHRISTIAN BRUNA / POOL / AFP