Britney Spears and Sam Asghari in trouble after dog bites elderly man
Los Angeles, California - Britney Spears and her husband, Sam Asghari, have been issued a warning from animal control after one of their dogs bit an elderly man.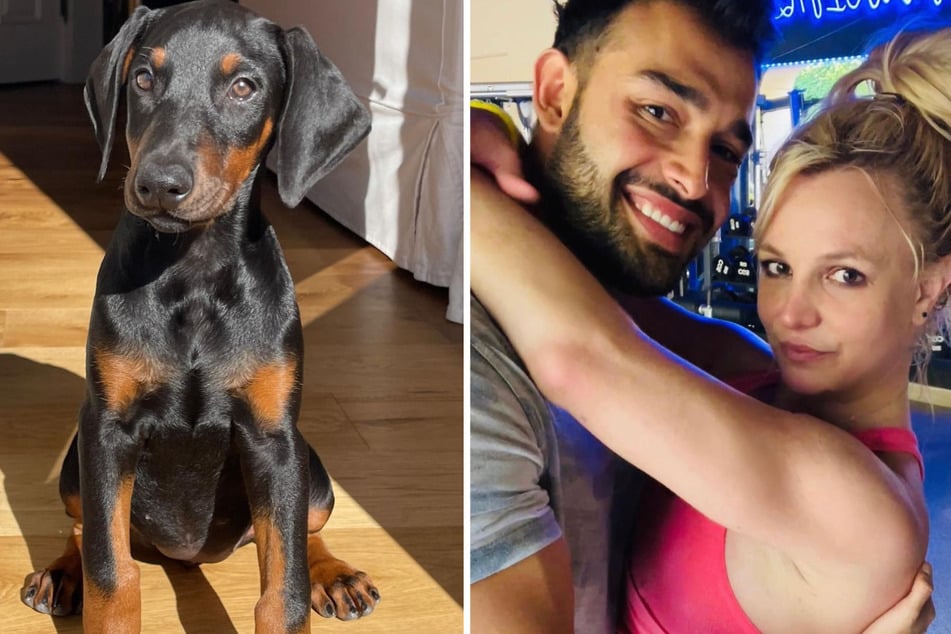 The 41-year-old pop star shares a Doberman named Porsha with Asghari, and the pup got loose from their home on Thursday.
Per TMZ, Porsha was wandering the surrounding area when an elderly man got off his bike and encountered the dog.
The Doberman then bit the man in the leg before Spears' security team was able to intervene.
The man received medical attention for the bite at a local urgent care, with TMZ's sources saying the attack was a "nip" rather than a serious bite.
Following the incident, the Toxic singer was told by animal control that she and her team must ensure that Porsha stays within the boundaries of the property in the future.
Porscha was a gift to Spears from her 28-year-old then-fiancé in October 2021.

"She's meant to unconditionally love you, and it's gonna be trained to protect you from any motherf***er that comes around you with bad intentions," Asghari said in an Instagram video debuting the new pup.
Looks like Porscha will have to rein in her guard dog habits from now on!
Cover photo: Collage: Screenshot/Instagram/@samasghari & @britneyspears