Britney Spears shares first photos from her star-studded dream wedding
Thousand Oaks, California - The moment the bride and groom said yes, kissing on a balcony, and dancing A-lister guests: footage from Britney Spears' "dream" wedding to Sam Asghari are finally out and they did not disappoint.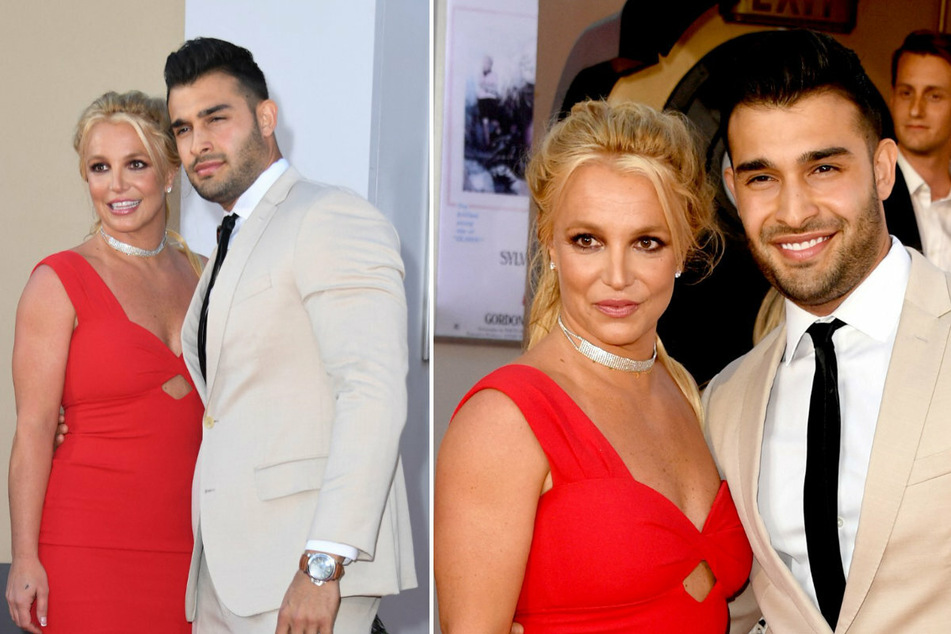 "Wow !!! Holy holy crap !!! WE DID IT !!! WE GOT MARRIED!!" the pop star wrote on in an Instagram post Friday.
Britney and her long-time partner Sam Asghari had tied the knot the night before at her estate in Thousand Oaks, California, in a ceremony packed with dozens of celebrity guests.
"It was the most spectacular day," the Toxic singer wrote in a long caption full of emojis.
"The ceremony was a dream and the party was even better," she continued.
Among the "many incredible people" who came to the big event, Britney gave a shout-out to actor Drew Barrymore, singers Selena Gomez and Madonna, and socialite Paris Hilton.
Last but not least came legendary fashion designer Donatella Versace, who designed the bride's classy dress. "I felt so beautiful," the 40-year-old star wrote.
Photos showed Britney in the beautiful gown, which had a high leg slit and a long, satin-edged veil. Other pics in the post showed the happily married couple kissing on a balcony decorated with pink flowers.
There was also a white wedding carriage involved, and the scenes from the star-studded dance floor make for great viewing.
Britney takes out restraining order against Jason Alexander
Britney's third wedding went off almost without a hitch – almost, because her second ex-husband was hell-bent on ruining the big day.
Jason Alexander, whom the singer was famously married to for a grand total of 55 hours, showed up at her property before the festivities began and announced his intention of crashing the party. Police had to be called in and to arrest the unhinged Alexander, who was reportedly carrying a knife and rambling about Britney being "his only wife."
According to Page Six, the newlyweds have now taken out a restraining order against the 40-year-old, who apparently routinely trespassed on the grounds of his ex's estate.
Cover photo: Collage: VALERIE MACON / AFP & KEVIN WINTER / GETTY IMAGES NORTH AMERICA / Getty Images via AFP