#FreeBritney supporters show up in droves for latest conservatorship hearing
Los Angeles, California – The second conservatorship hearing since the release of the Framing Britney Spears documentary took place on Wednesday, and #FreeBritney supporters didn't miss their chance to make their views known.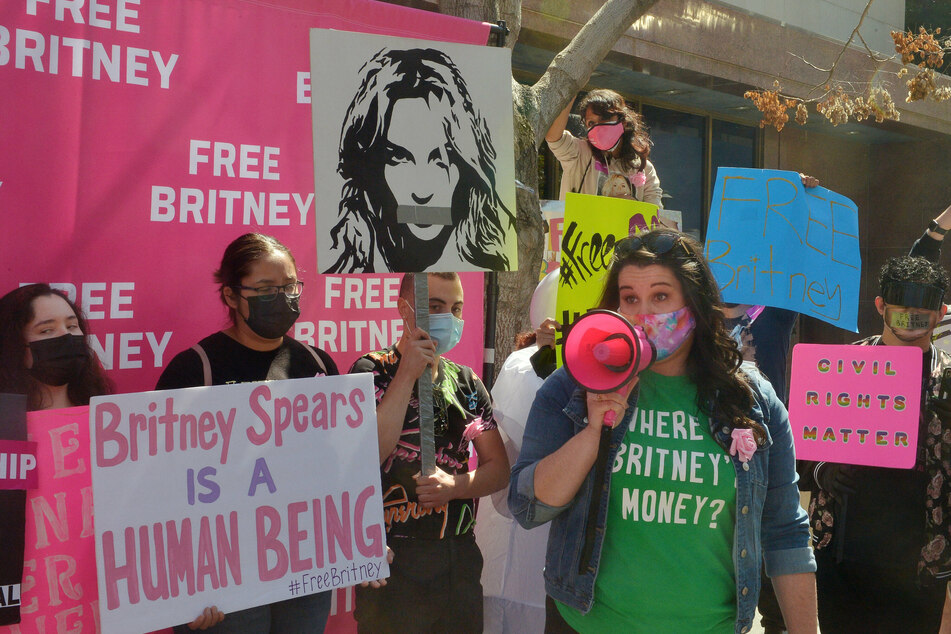 A flood of fans with megaphones and handmade posters poured into downtown LA for the latest hearing in the pop star's highly publicized conservatorship case.
According to TMZ, the proceedings only lasted around 20 minutes, and no decision was made.
The subject of the hearing was the $308,000 Britney says her father, Jamie Spears, paid to her former manager, Tri Star Sports & Entertainment Group.
Britney stopped performing in 2019. Tri Star no longer received the 5% commission they would get from each performance, so they demanded more money from Jamie Spears. They wanted at least $500,000 per year.
Without consulting his daughter, Jamie allegedly sent Britney's business manager "$308k and change."
The musician's supporters have argued that Jamie Spears should no longer be conservator of his daughter's estate.
During the last hearing on February 11, it was ruled that Jamie Spears and Bessemer Trust Company would remain co-conservators.
Cover photo: IMAGO / UPI Photo