Bronny James banks massive earnings – and already blows most NBA ballers out of the water
Los Angeles, California - It must be nice to be the son of LeBron James.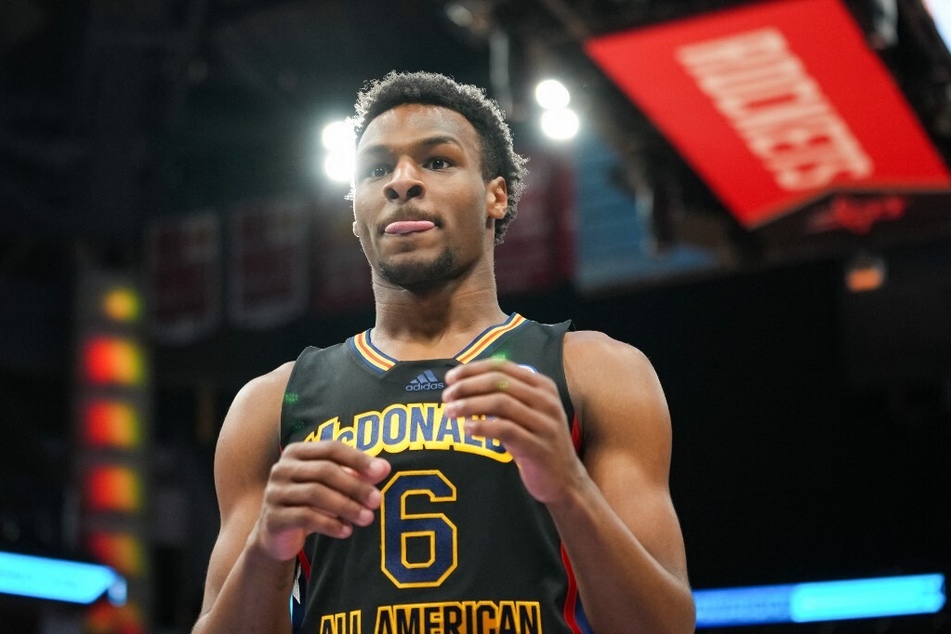 Bronny James is making the most of his last name, as he is already making money than most can only dream of – including players in the NBA.
Having finally committed to playing college basketball at USC, Bronny's star power is only going to skyrocket once he hits the national spotlight this fall during the NCAA season.
Per On3, Bronny currently boasts an NIL (name, image, and likeness) earning potential of $6.1 million, making him the top earner of all college athletes.
And compared to NBA hoopers, Bronny's staggering NIL earnings is more than 64% of NBA players' salaries, according to ESPN's tracked earnings for 2023.
The eldest son of LeBron James already has deals with Nike, Beats, PSD, and even landed a TV commercial feature with the Fast & Furious movie franchise for Fast X.
Translation to big success in the world of NIL, where college athletes' notoriety equals big cash, the 6-foot-3 combo guard has built a social media following of 7 million on Instagram and almost 5 million on TikTok.
Will Bronny James be the only NBA son at USC?
Less than a week after landing James, USC snagged Dennis "DJ" Rodman Jr., the son of the greatest rebounder in NBA history, Dennis Rodman.
After four complete seasons at Washington State, DJ will use his extra Covid year to join the Trojans and their star-studded roster for his final season of college ball.
With James and Rodman joined by Boogie Ellis and No. 1 overall recruit Isaiah Collier, all eyes will be tuned into USC this basketball season, to say the least.
Cover photo: ALEX BIERENS DE HAAN / GETTY IMAGES NORTH AMERICA / GETTY IMAGES VIA AFP