Did Bronny James' brother Bryce steal the spotlight at his high school graduation?
Los Angeles, California - Will LeBron James' youngest son Bryce James become the next big thing in high school basketball? A James family milestone may have proven the point.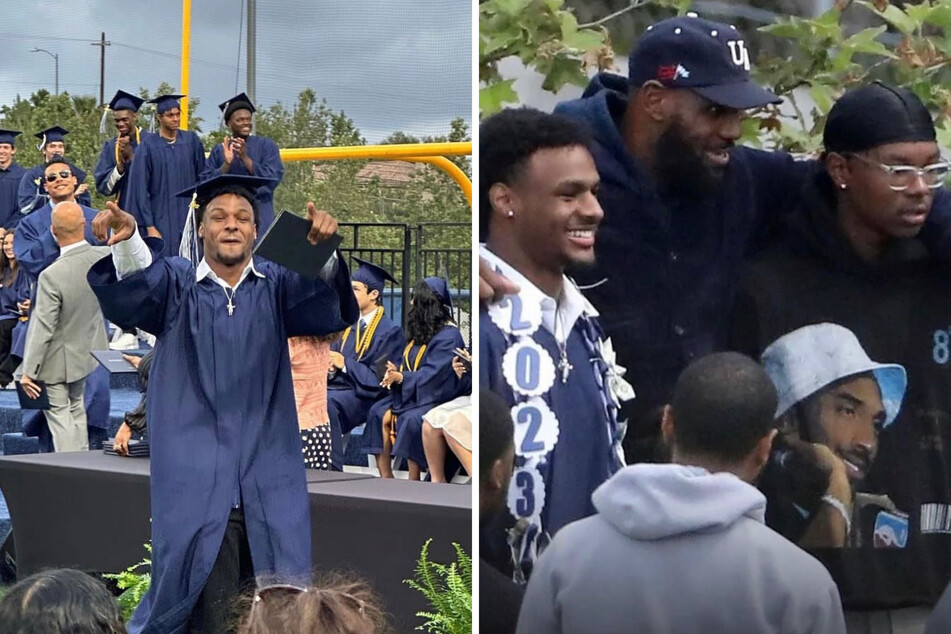 Bronny James, the eldest son of NBA superstar LeBron James, has reached a new milestone!
The future Trojan hooper is officially a Sierra Canyon graduate who walked across the stage and received his high school diploma on Friday.
With his family in attendance, Bronny's ceremony went viral on social media, nearly breaking the internet with a proud papa post from both LeBron and his mom Savannah James.
Surprisingly, however, fans didn't rave over Bronny's accomplishment as much as they turned the attention on his younger brother, Bryce.
The basketball world couldn't help but notice how tall the 15-year-old is compared to the four-time NBA champion.
"Bryce almost LeBron height that's crazy," one fan tweeted.
"Bryce was deadass the size of Zhuri 2 years ago n now this [guy] like 6'7. Idk what they doin in that Bron household but it's crazy," another fan noted.
"Bro [bry] will be good no doubt……Bryce is the one!," another said.
Bryce is a 6-foot-6 sophomore forward at Campbell Hall High School. More recently, the younger James earned a spot in the top 100 of high school basketball player rankings this year, per On3.
Projected to possibly be even more skilled than Bronny as a high school sophomore, is Bryce James the next budding star to look out for? It's clear both brothers have a huge future to look forward to following in their dad's footsteps.
Cover photo: Collage: Screenshot / Instagram / not__bronny / hhucit__