LeBron James sheds "gangsta tear" as Bronny James signs on the dotted line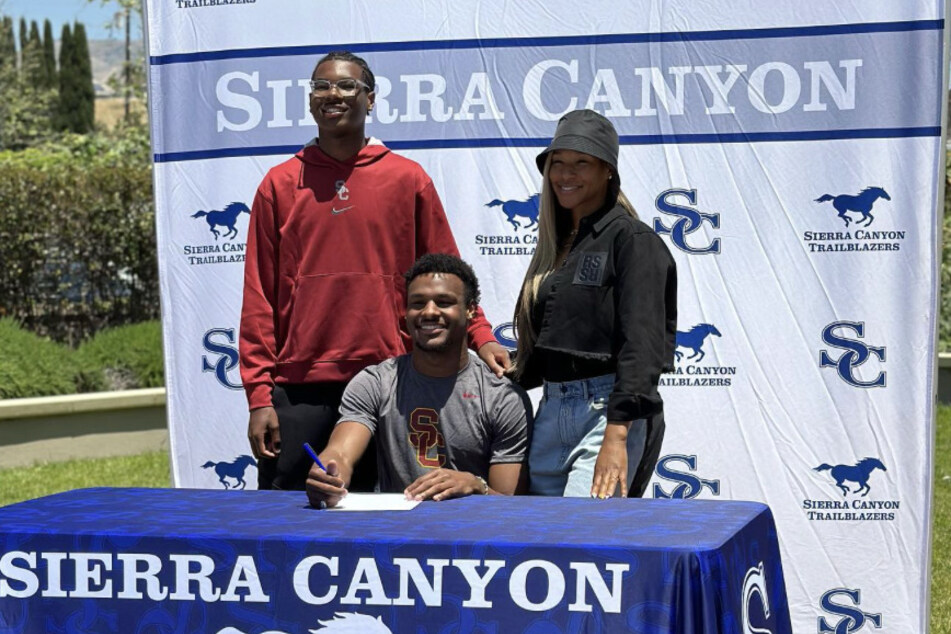 The oldest son of Los Angeles Lakers superstar LeBron James officially signed his letter of intent to play hoops for the USC Trojans on Wednesday afternoon!
Bronny was pictured at the signing with his brother and mother by his side. LeBron shared the special moment in an emotional post from his Instagram account.
"My boy signed his letter of intent yesterday for @uschoops! So damn happy and proud of you @bronny!! Pops shed a gangsta [tear emoji] seeing this. So AMAZING!! #ProudDad #BronnyGoingToCollege #JamesGang #FightOn."
Not only is Bronny one of the top incoming freshman players in the country, but he is a first generation college student from the James family. Coming straight out of high school, LeBron skipped college to become the first pick in the 2003 NBA Draft.
"To my knowledge this is the first one out of the James gang to go to college," LeBron said of Bronny's commitment in a press conference earlier this month. "It's very exciting, very humbling, and a great moment for our family."
Cover photo: Screenshot / Instagram / Kingjames