Will LeBron James' son Bronny take LaVar Ball's advice on playing college basketball?
Anaheim, California - More of the basketball world is weighing in on the future of Lebron James' son Bronny James.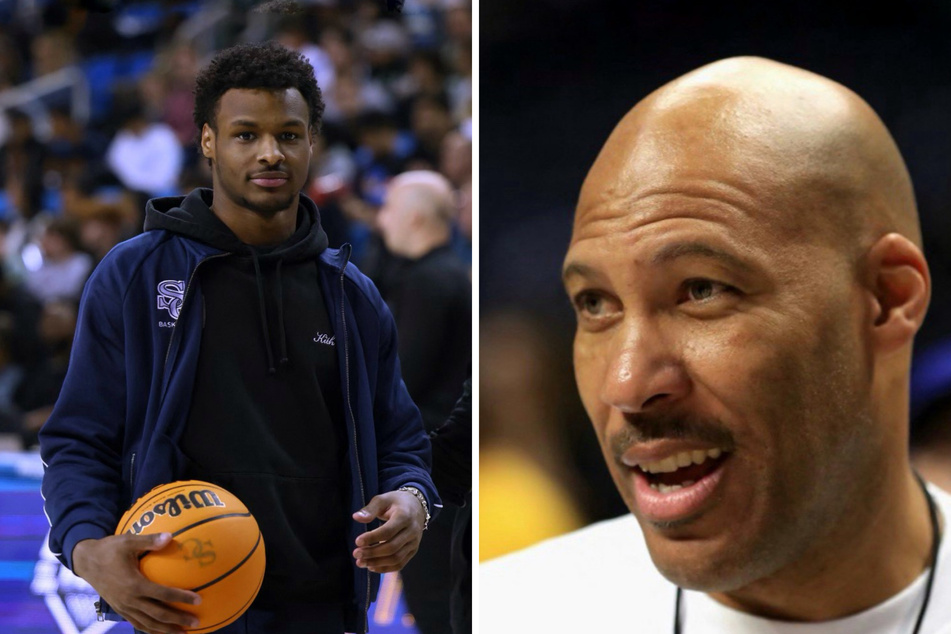 After NBA champion Kevin Durant expressed his hopes to see Bronny James on the college basketball court, LaVar Ball, the father of NBA ballers LaMello and Lonzo Ball, thinks otherwise!
The 18-year-old son of the Los Angeles Lakers star is set to make one of the biggest decisions regarding his basketball career as he weighs options ahead of making the jump to the NBA by way of the 2024 Draft.
The choice has huge ramifications, as King James has already confessed his intention to sign to whichever team drafts his son.
Named a five-star recruit by On3, Bronny has solidified his top three picks to play college hoops as Ohio State, Oregon, and USC. He is projected to be a potential top-10 Draft pick in 2024.
With several routes to the NBA besides college ball, including playing in the NBA G League Ignite or overseas, many in the sports world are weighing in with advice for the high schooler.
According to LaVar Ball, however, there is one option that makes the most sense.
"It's better over here," Ball told The Sporting News Australia of being in favor of Bronny playing overseas.
"Why? Because you playing against grown men and you getting paid. If you want to play basketball and you really that dude, why am I sitting in class trying to pass a chemistry test? I don't want to play no chemistry. I don't want to practice no Spanish."
While it's true the younger James will be playing against older men overseas, Bronny likely won't have any issues getting paid while playing basketball as a student-athlete and his legacy star power.
Thanks to the NCAA's new Name, Image, and Likeness (NIL) law, student-athletes are now able to make huge profits off of their image while still in school.
In fact, Bronny is reportedly the highest paid student-athlete already with an NIL value of over $7 million - even though heÄs still in high school.
LaVar Ball believes Bronny could set his own stage playing overseas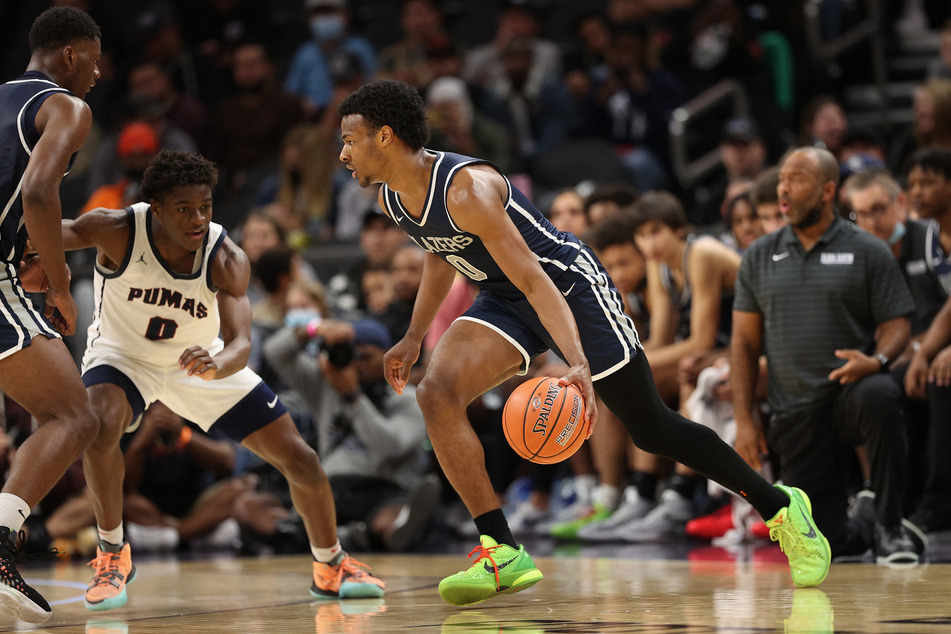 Who is LaVar Ball to weigh in, and will Bronny take his advice?
He certainly isn't a stranger to the basketball world.
The Ball family basketball dad knows a thing or two about getting his sons into the NBA, and three of his sons play ball professionally. This is likely the reason he believes Bronny's path to the big league should be the same as his son LaMelo's – via the Australia National Basketball League (NBL).
When LaMelo arrived to the NBL in 2019, the now-Charlotte Hornet was a projected second-round draft pick.
When he left Australia, however, he became the No. 3 overall pick in the 2020 NBA Draft and highest-selected American player from an overseas league.
"You're going to have all these players in college trying to come out, [when] you can set your own stage across the water," Ball said.
"He already got the name. He's going to fill the gym up because two things happen when you're young and you're like that and your dad's where he's at."
LaMello flourished during his time in the NBL overseas in an environment that allowed him to showcase his elite skill set, which perhaps the college stage can't provide.
Still, the NCAA has drastically changed in its talent pool and rules since LaMello's high school recruitment era.
With this said, Bronny has the potential to become the next biggest name transferring from the college court to the NBA, like many of the league's legends and Hall of Famers.
As the world awaits the announcement on his future in basketball, fans can look for Bronny in the prestigious McDonald's All American basketball game set for Monday at 7:30PM ET airing on ESPN.
Cover photo: Collage: Harry How & Sean M. Haffey / GETTY IMAGES NORTH AMERICA / Getty Images via AFP