Cardi B and Latto announce new release with a hysterical video!
Los Angeles, California - Cardi B and Big Latto are releasing a new collab and the hype just got even more intense thanks to their unique way of breaking the news!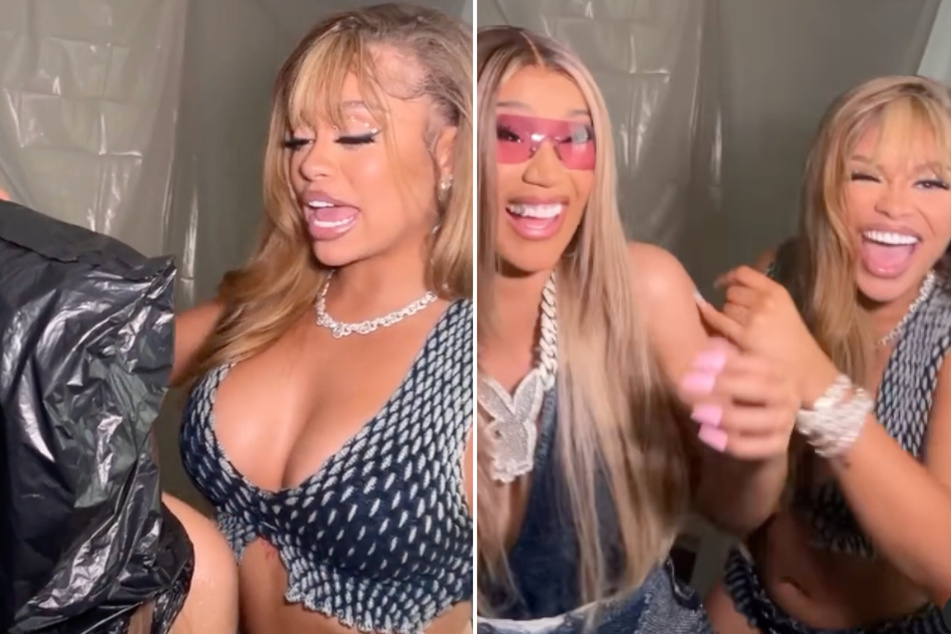 Wednesday night, Cardi B and Big Latto announced an upcoming remix of Latto's song Put It On Da Floor in a goofy clip posted to social media.
In the clip, Latto says, "I put it on da floor. Now, I'm about ta put it on da floor again. Remix this Friday."
She then turns to a figure hidden beneath a small black plastic bag and says, "Rip her out the plastic, she's be actin' brand new!"
This, of course, is a slightly altered line from the soon-to-be remixed track.
The Big Energy rapper then tries to reveal the person under the plastic – spoiler alert: it's Cardi!
But the moment doesn't quite come off as intended and the WAP rapper has to struggle to free herself, making them both break down laughing.
The internet is all about Cardi B and Latto's remix
The internet loves the vid and can't wait for the coming collab.
Fellow artist Lizzo showed her approval of Cardi's TikTok account by writing "purr." More than a few commenters wrote in to say things like: "Bout time y'all collated! I feel a summer banger coming."
The clip boasts over 3.5 million views on Twitter and the likes are still rolling in on the artist's Instagram page.
Cardi B and Big Latto's new remix drops this Friday.
Cover photo: Collage: Screenshot/Instagram/Cardi B