Cardi B is a proud mama and she's got an adorable snap to prove it!
Atlanta, Georgia - Cardi B is not just an incredibly successful artist – she's also a proud mama, and an adorable selfie with the star's two kids proves it!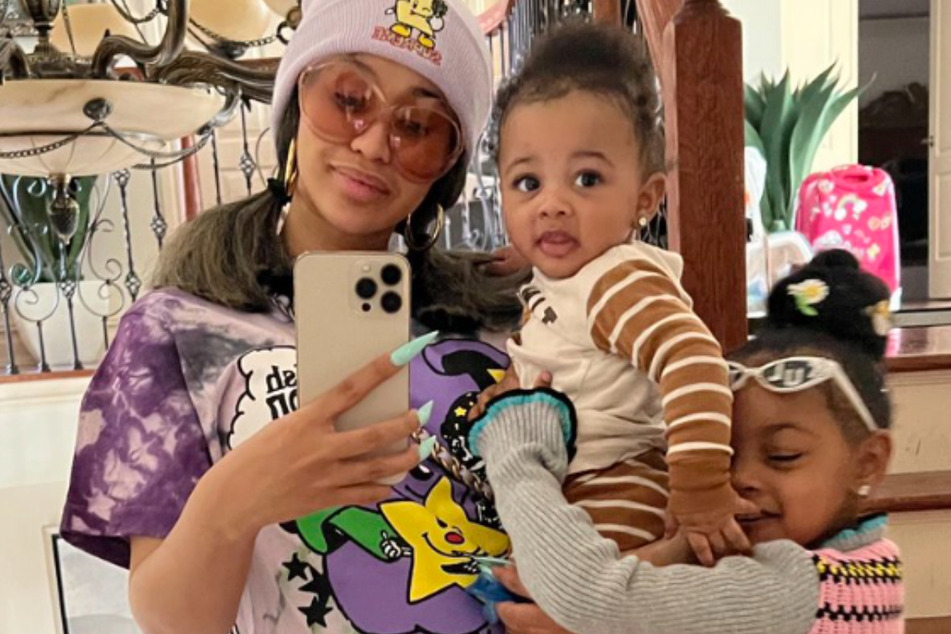 Monday, Cardi B posted an adorable pic of her with her two babies to Twitter. It features her holding her one-year-old son Wave Set Cephus, while her four-year-old daughter, Kulture Kiari Cephus, hugs them both.
In the post, the WAP rapper writes, "All I need in this life of sin."
The caption, which may be a reference to the Tupac song, Me And My Girlfriend, blew up among Cardi's 28.6 million followers.
The likes rolled in and as of early Tuesday morning, the tweet boasts 155,000 likes and more than three million views.
Twitter users are clearly here for Cardi B's mom mode.
Cardi B is a proud mama and wants the world to know it
Thousands commented on the Queen of Rap's tweet, gushing over everything from Cardi's mint-colored nails to how grown the kids are.
Neither Cardi B nor her husband, and Kulture and Wave's father, shy away from sharing photos of their kids on social media.
And why should they? Cardi B is a proud parent and she wants the world to know it!
Cover photo: screenshot/ Twitter/ Cardi B