Offset celebrates Cardi B with an intimate Mother's Day post
Atlanta, Georgia - Offset took to Instagram to celebrate Cardi B, his wife and the mother of two of his kids, on Mother's Day, sharing some intimate moments from their family life.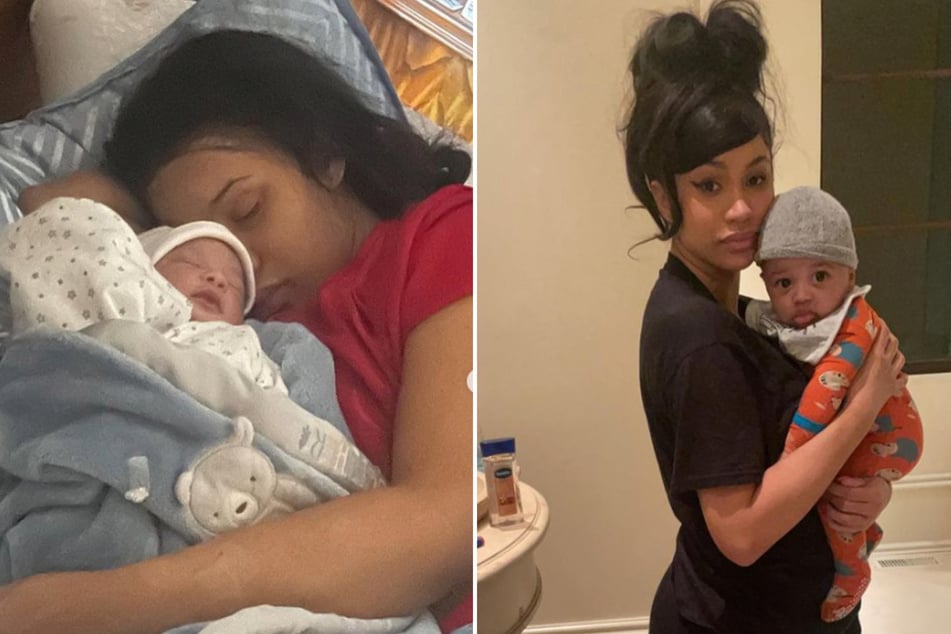 "Happy Mother's Day my beautiful wife such a great mother you went against everything for our babies and still was able to balance it all out! I love you 4ever and 4L," Offset wrote in his sweet Mother's Day post dedicated to Cardi B on Sunday night.

The post included heartwarming pics and clips of the WAP rapper's journey through pregnancy to motherhood.
From a shot of Offset with a heavily pregnant Cardi B, to a sweet clip in which their daughter, Kulture, tells her unborn brother to not "kick Mommy," the heartwarming footage gave fans a rare insight into this happy couple's home life.
Other pics feature the proud mom with her kids as little newborns.
Cardi B and millions more liked Offset's Mother's Day tribute
Fans and followers of the couple gushed over Offset's Mother's Day post in the comments, and 1.7 million liked it.
Cardi B was the first to comment, writing, "Thanks baby….Thank you for making me a mommy."
On her own account, the Privacy rapper celebrated by posting pics and clips of her babies and saying "My favorite holiday, I birth my best friends💗💙…..HAPPY MOTHERS DAY BEAUTIFULS."
Cardi B and Offset are clearly one big happy fam!
Cover photo: Offset celebrates Cardi B with an intimate Mother's Day post