Cavinder Twins break the internet with hot spring dresses!
New York, New York - The now-former college athletes Haley and Hanna Cavinder took full advantage of the beaming rays of sunshine in New York City to slay some spring fashion!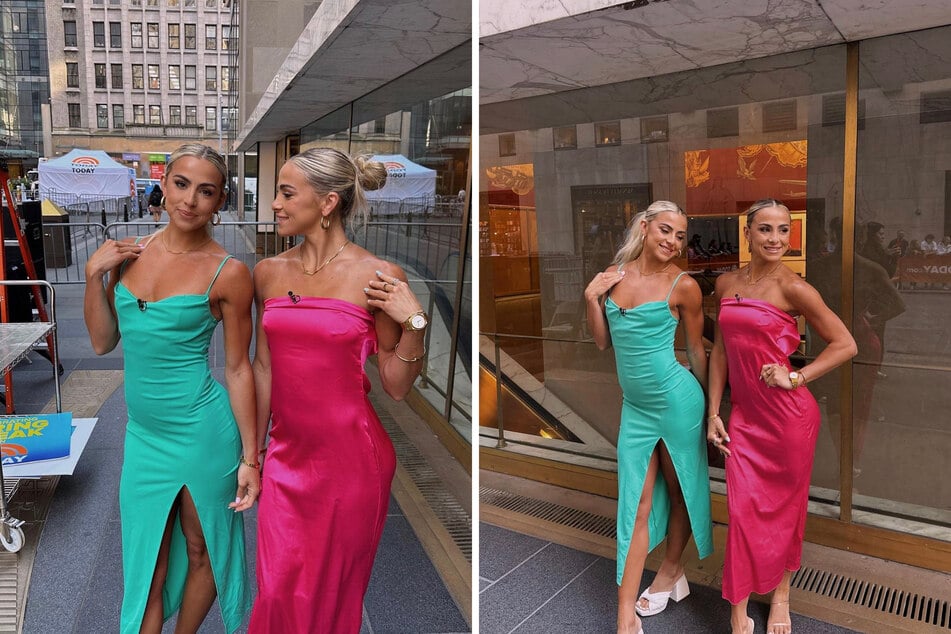 Since announcing their retirement from college basketball earlier this week, the Cavinder twins have been thoroughly enjoying life off the court!
And like their former days as student-athletes, Haley and Hanna have continued to keep their social media hot with daily viral posts.
On Thursday, the twins shared posts on TikTok and Instagram that highlighted their gorgeous bright-colored mint green and pink dresses.
The former Miami hoopers posted a video to TikTok with the caption, "when you retired and just went on the today show, but people are still commenting about how many points you scored this season."
Though the viral vid wasn't focused on their fashion, fans couldn't help but gush over the silk spring dresses that complimented their athletic figures.
The Cavinder twins show off their fashion on social media
Over on Instagram, Haley and Hanna highlighted their style even more with additional photos of the gowns that fans went wild for.
"Absolute stunnaas," one fan wrote.
"Lawd they come in pairs," another fan said.
"Screaming crying throwing up u guys look sooo good," someone else said hilariously, raving over the twins.
As the twins turn a page on basketball, fans are eagerly waiting for their next career move, which many believe to be the WWE.
Cover photo: Collage: Screenshot/Instagram/@thecavindertwins