Cavinder twins drop TikTok videos to dye for and confirm single status!
Fort Lauderdale, Florida - The Cavinder twins are taking it back to their roots... literally.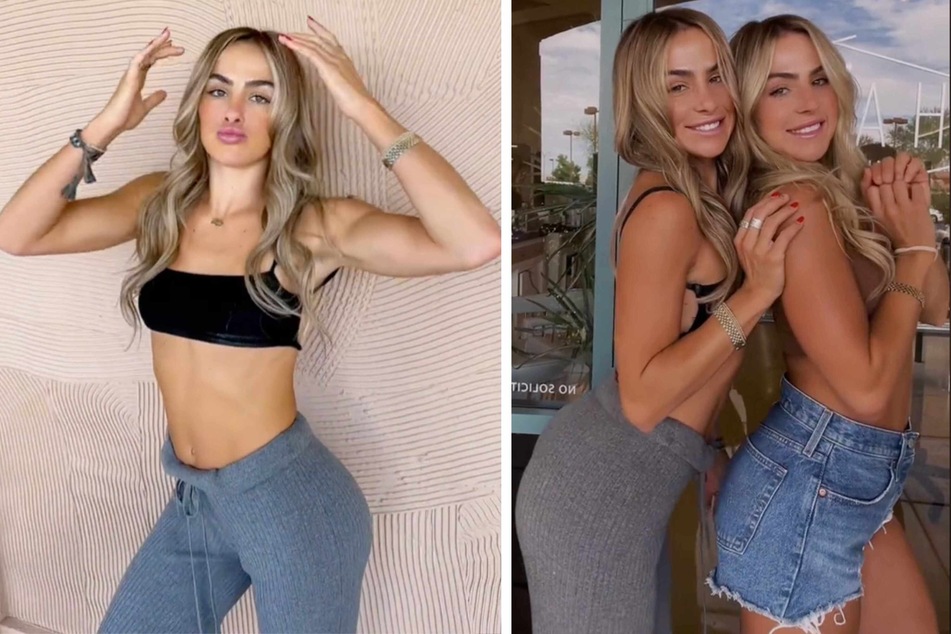 TikTok's favorite twinning athlete-influencers are turning tricks once again.
"When we both dyed our hair the same color so people still can't tell us apart," Hayley and Hanna's joint TikTok clip taunted on Saturday, showing the two sporting matching new dirty blonde hues.
"back 2 the original hair color," they added.
Their love lives appear to be the reason behind the transformation!
"Pov my twin gets over her breakup by dying her hair," another clip dropped on Friday was captioned, showing Hayley with their signature brighter shade of blonde, with Hanna going to the dark side.
Hanna also showed off her "little switch up" in a carousel of photos on Instagram.
The "long hair don't care" posts seem to make Hanna's single lady status official after rumors swirled over whether she is no longer taken.
Haley recently spilled in their TwinTalk podcast that Hanna is "locked in at seven years" with longtime boyfriend Corvan Taylor, who is in the space force. Now, that seems to be no longer.
The Cavinder sisters are hot commodities as they enter the professional wrestling ring, forging a path in the WWE after their starry basketball careers at the University of Miami.
Now that both twins appear to officially be back on the market, what mayhem will they be up to next?
Cover photo: Collage: Screenshot/TikTok/Cavindertwins