Cavinder Twins get in on the competition in "wackadoodle" TikTok
Gilbert, Arizona - If you're a sibling in a big family, you'll relate to the Cavinders twins' latest viral TikTok!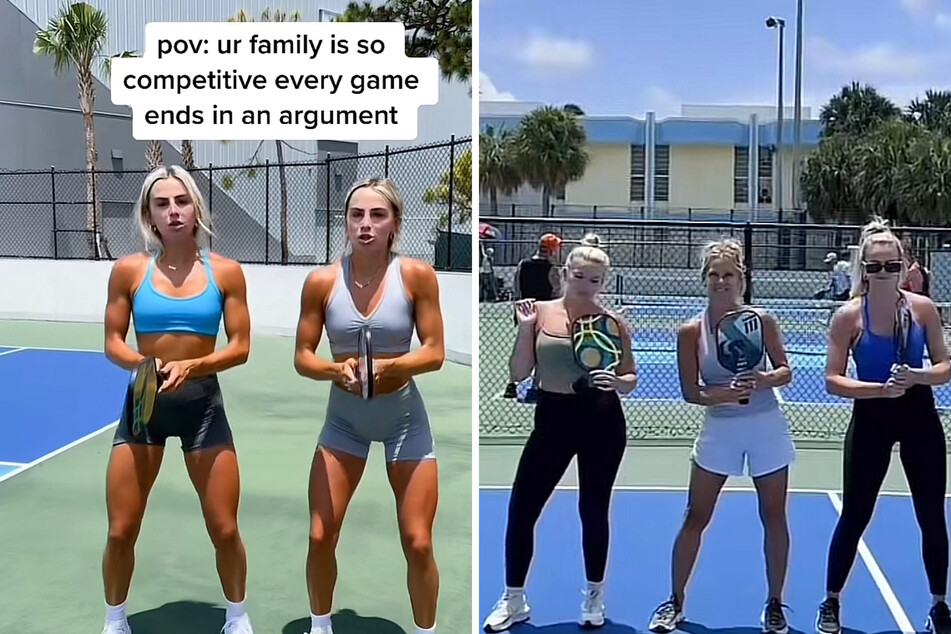 Could you hang with the Cavinders?
Per the famous twins, if you aren't in first place in the Cavinder family, you are dead last!
In a now viral TikTok that has captured almost 300,000 views and counting, Haley and Hanna revealed just how competitive their family is - and their three sisters got in on the action.
Using the sound byte, "It's wackadoodle time," Haley and Hanna were seen ready to pounce on one side of a pickleball court while their sisters, Natalie, Brooke, and Brandi, stood on the other.
The video reads, "Pov: ur family is so competitive every game ends in an argument," and fans flocked to the comments section to share their own relatable feelings.
"Yes how me and my 5 brothers are," one fan wrote.
"Hahahahahaha. Same here," another added with a laughing emoji.
"I like your motto here," another fan commented.
"Twins are good but the others…," a fan joked, proving most are still in the twins' corner.
At first rising to the national spotlight as NCAA basketball players and then influencers, the Cavinder twins are currently training to become the WWE's next biggest divas.
Cover photo: Collage: Screenshot / TikTok / cavindertwins