Cavinder twins get sarcastic with graduation sneak peek on TikTok
Miami, Florida - The Cavinder Twins are days away from adding another accomplishment to their already impressive resume.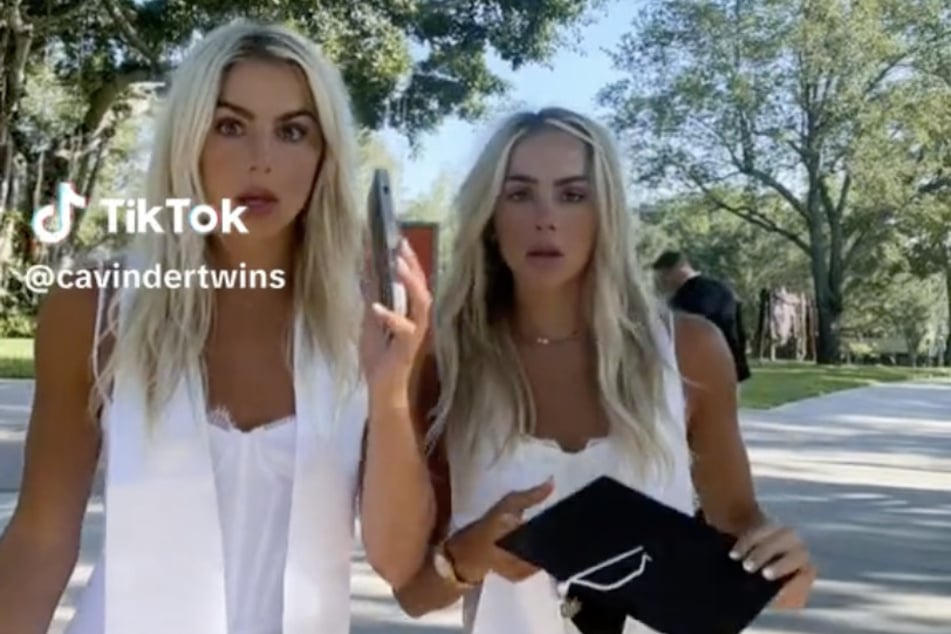 Haley and Hanna Cavinder have been through it all together!
From their basketball journeys at Fresno State and Miami to navigating their profound fame amid the NCAA's new NIL landscape, the Cavinder twins will soon celebrate another milestone together: college graduation.
Haley and Hanna took to TikTok to give fans a sneak peek of their graduation pictures ahead of graduation day at the University of Miami on Thursday.
However, it was the sisters' sarcastic caption along with the on-screen text that caught fans' attention.
The on-screen text reads: "Us calling the NCAA to see if we're allowed to graduate," while the caption says: "if you know, you know."
Haley and Hanna were snarkily referring to an NCAA violation case involving the former University of Miami basketball players that resulted in a three-game suspension for the Hurricanes' head coach Katie Meier.
"If you can't follow the rules, that's on you," one fan remarked in the comments section. "We did follow the rules. That's not on us," the sisters replied.
"Worse case scenario come back to Fresno and I'm sure we will give you a degree. Go Bulldogs!" someone else wrote, while another fan commented, "Forever a Hurricane!!"
Following their college basketball careers, the twins are gearing up to embark on WWE journey.
Cover photo: Screenshot/TikTok/Cavindertwins