The Cavinder twins party at F1 Miami and get TikTok racing
Miami, Florida - The Cavinder twins turned heads at the F1 Miami Grand Prix and lit up the internet with their latest viral social media post!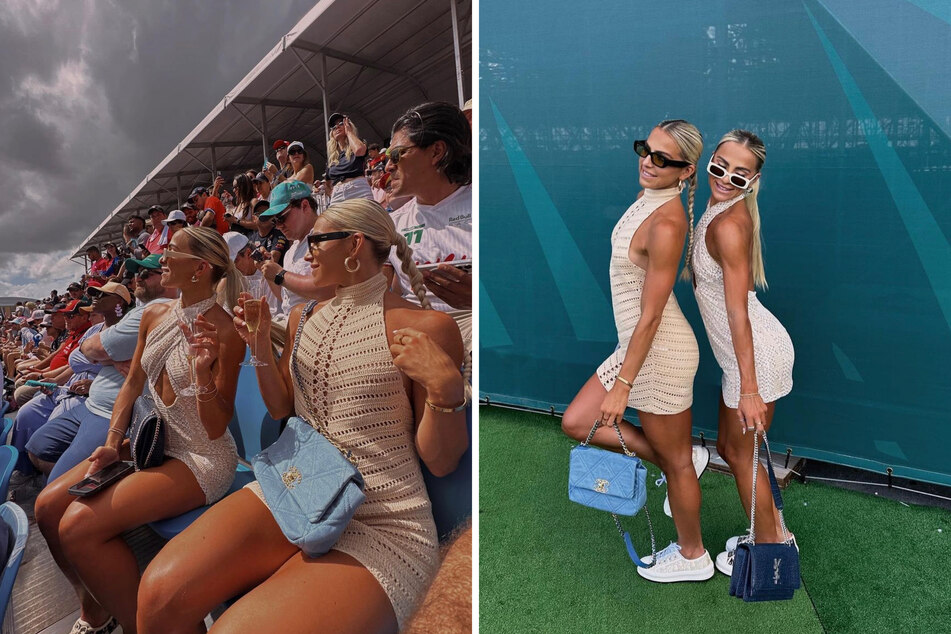 The former Miami basketball stars and social media influencers Haley and Hanna Cavinder enjoyed the glitz and glam of a star-studded F1 weekend.
The twins got dolled up by celebrity hair and makeup artists MJ Snyder and Allison Kaye and posed for several photos they shared on their joint Instagram account, which boasts over 200,000 followers.
Still, it was on TikTok where the sisters made the most buzz, catching over 1 million views and counting on their F1 Miami post.
In the video, the sisters fashionably coordinated in mini halter top crochet dresses and sported similar up-dos.
The twins were seen dancing and singing in the crowd to hip-hop artist Kali's hit song Area Code and sipping on champagne – clearly enjoying life after basketball!
Fans are loving the Cavinder twins living it up at F1 Miami
While they said they "couldn't hear a thing" amid the loud racetrack, the twins appeared happy to be at F1 – and fans were living vicariously through them.
"I don't think they said a single lyric correct," one fan wrote, to which the twins replied, "We couldn't hear it's so loud."
"Ugh I wish I was there too, you guys rock!" another fan commented.
"I saw the race too... thanks to your story updates," a fan added.
The Cavinder twins will soon start their WWE training after signing an NIL deal with the organization last fall.
Cover photo: Collage: Screenshot / Instagram / Thecavindertwins