Cavinder twins reveal their secret daily diet for rock-hard abs
Miami, Florida - Do you want to get rock-hard abs? Well, look no further than the Cavinder twins' latest viral TikTok.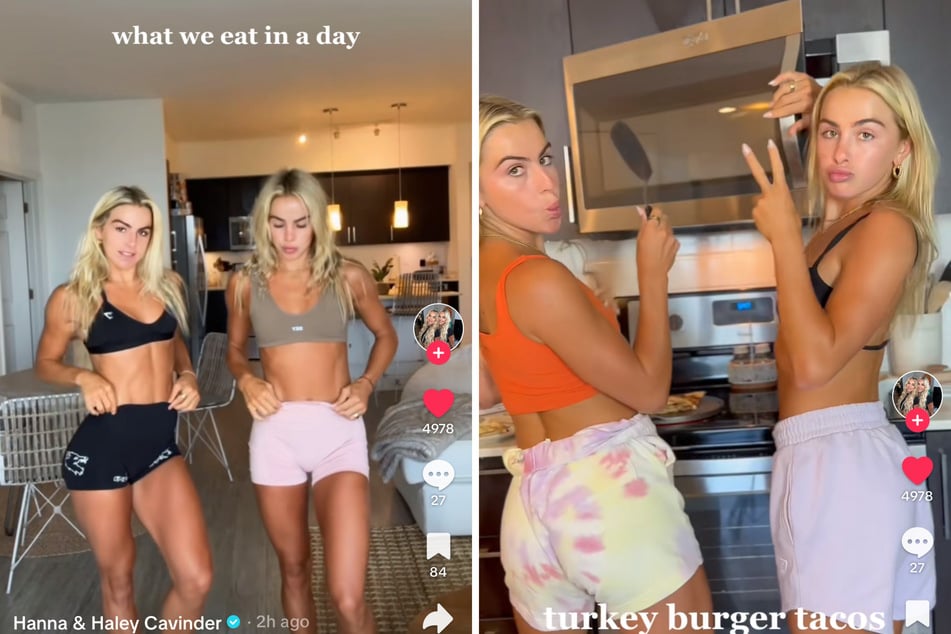 The Cavinder twins have been on a roll with daily health and fitness-related TikTok videos and Instagram posts.
In their latest TikTok, Haley and Hanna Cavinder reveal their "full day of eating," giving viewers insight into the diet that helps them maintain their slim waists and defined abs.
To begin, the girls start their days with a Bucked Up energy drink, protein oats, and an egg white and guacamole sandwich.
For midday snacks, the future WWE Divas nibble on things like Greek yogurt with fruit and turkey burger tacos.
The sisters finish the day off with mixed vegetables and, shockingly, ice cream.
Fans were clearly impressed by their dieting dedication, and sounded off in the comments section.
"It all looks fabulous!! Hard work and eating right has paid off. You both are Beautiful!!" one fan wrote.
"It's working, y'all look good," another added.
It's clear that the Cavinder twins take their training very seriously, and fans are loving the health and fitness tips!
Cover photo: Collage: Screenshot / TikTok / cavindertwins