Cavinder twins sneakily root for Cowboys at Giants game
East Rutherford, New Jersey - The Cavinder twins are die-hard Dallas Cowboy fans, and they won't change a thing about it!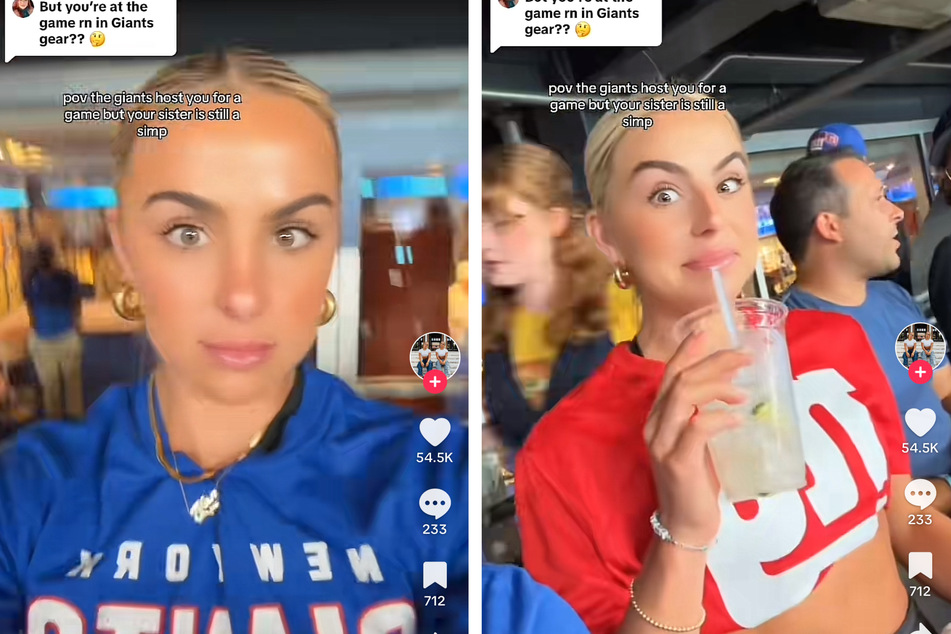 Haley and Hanna Cavinder made a splash at Sunday's New York Giants game during their New York Fashion Week visit, capturing the internet's attention as they secretly cheered for the Giants' opponent, the Dallas Cowboys.
In a viral TikTok that saw over a million views, the sister duo responded to a fan's comment questioning their loyalty to the Cowboys after posting a video in which they sported Giants jerseys.
In the clip, Hanna panned the camera on Haley, who wore a red Giants jersey with a Cowboys Ferguson jersey on her lap.
"pov the giants host u for a game but your sister is still a simp," Haley messaged in the video.
"That a gurl! put that jake Ferguson jersey on go cowboys now I am starting to really like you two! lmfao!" one fan said about the Cavinders.
The Cavinders have been making waves on social media with their stunning Fashion Week outfits since their arrival in the city that never sleeps, marking their second appearance at the globally renowned event.
Cover photo: Collage: Screenshot / TikTok / cavindertwins