Did Hanna Cavinder reveal that she's single in viral TikTok?
New York, New York - Is Hanna Cavinder single?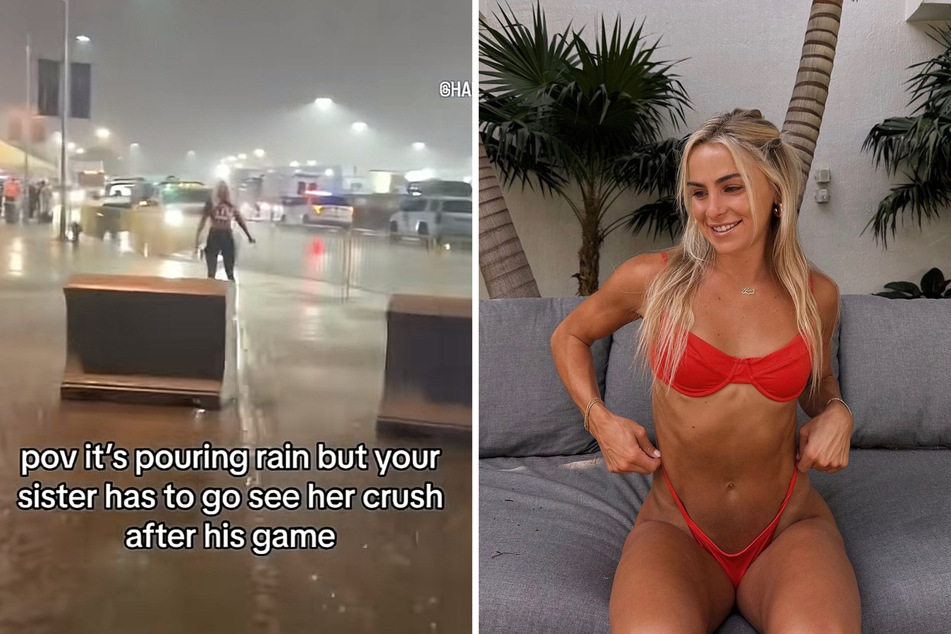 If you're among the multitude of social media followers of the Cavinder twins, you're likely familiar with the fact that Haley Cavinder has traditionally been known as the single twin.
However, following their latest TikTok post, it seems that Haley and Hanna Cavinder may be dropping hints that both of them are now single.
In the clip shared on Thursday, Haley reordered her sister Hanna sprinting in the rain to apparently see her "crush" after a football game.
"The weather works hard but she works harder," the post caption read.
In their podcast, TwinTalk, Haley recently said that Hanna is "locked in at seven years" with longtime boyfriend Corvan Taylor, who is in the space force.
Has there been a recent breakup between Hanna and Taylor, or is Hanna's apparent crush merely a lighthearted celebrity crush?
Given their status as prominent athlete-influencers who regularly share their daily lives, fans can expect to receive definitive answers about Hanna's relationship status and whether she's open to dating, much like her twin, Haley.
Cover photo: Collage: Screenshot/TikTok/@cavindertwins & Screenshot/Instagram/Hanna.cavinder