Selling Sunset's Chrishell Stause dishes on top secret Vegas wedding
Las Vegas, Nevada - Chrishell Stause of Selling Sunset is opening up about her and musician G Flip's secret nuptials in Vegas ahead of the season six premiere.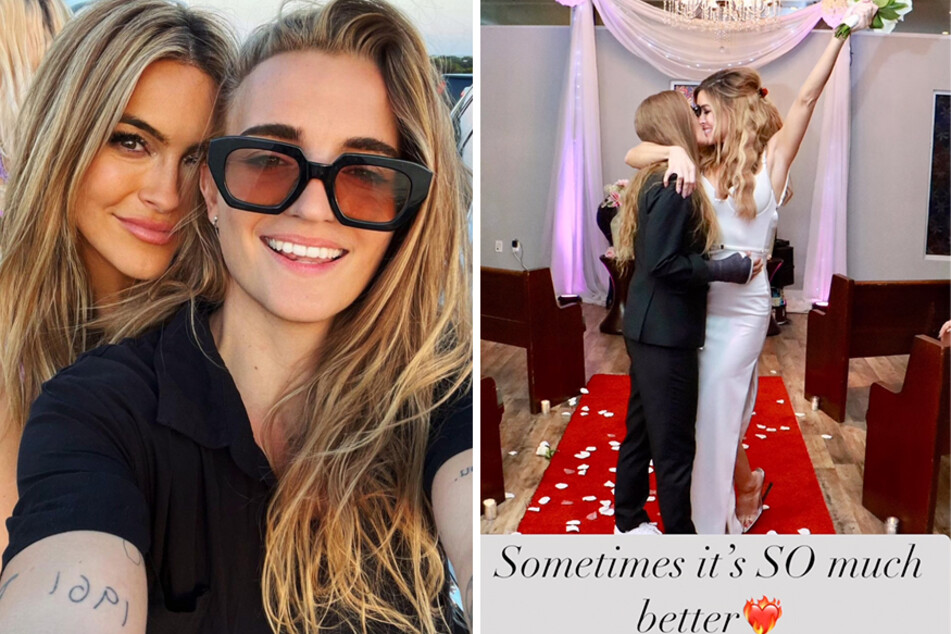 Roughly one week after Chrishell slyly dropped a knowledge bomb about a possible secret wedding, the Selling Sunset star has confirmed the rumors are, in fact, true.
In an interview with Entertainment Tonight, Chrishell opened up about her private Las Vegas nuptials, which she first teased in an Instagram montage celebrating the release of G Flip's new song dedicated to the actor-turned-realtor, Be Your Man.
Speaking of the pair's wedding, Chrishell said, "It was nice to kind of keep things private and to ourselves so that we could really enjoy it."
Though Chrishell wouldn't say when the couple tied the knot, she did say it happened "a little bit ago," while adding she and G Flip are "still keeping some things [private]."
According to the 41-year-old, her wedding day was "the best day of all time," and "very untraditional [sic]."
Speaking about why she and G chose to keep their wedding bliss secret for some time, the Selling Sunset star revealed, "I just feel like, some of those things you don't want to hear people's opinions on. It was perfect. It was amazing."
Then, Chrishell opted to spill a little Selling Sunset season six tea, and it's piping hot!
Chrishell spills Selling Sunset Season 6 tea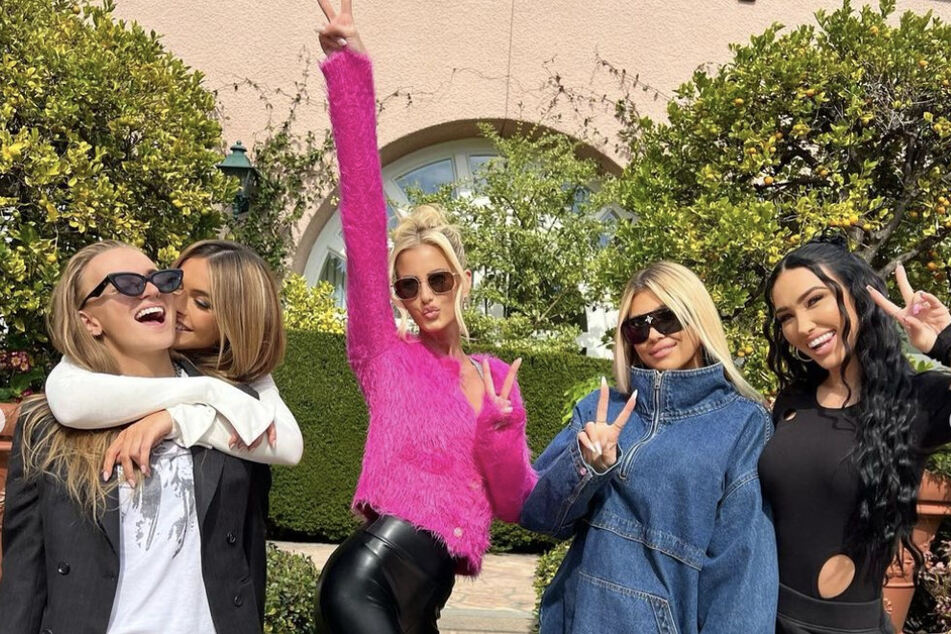 Though Chrishell said that their wedding will not be included in season six, she dished on the importance of letting the outside world in on her wedding day bliss ahead of the premiere.
"I really wanted to validate our love and really feel like we let people know that this is, you know, this isn't something silly, [or that] we're just having fun," Chrishell said. "We have big plans for each other. And I think that that's something that, in the scope of the world today, it's something that I was happy to share, and it's something that I really am proud about."
With Chrishell "coming into a new era" in her personal life, it only makes sense that Selling Sunset enters its season six era with fresh faces and heightened competition, as well.
Chrishell says the forthcoming season, which premieres on Friday, is "one of our strongest seasons" yet.
"If I watch it as a viewer, I know it is something that they are going to absolutely love," she said.
"Most of the time, when it feels the hardest [to shoot], it means it made for the best television. So you guys are going to love it."
Cover photo: Collage: Screenshot/Instagram/chrishell.stause