Chrishell Stause reveals why she kept wedding with G Flip under wraps: "It's a very simple thing"
Los Angeles, California - Chrishell Stause from Selling Sunset is revealing more details about her secret wedding to musician G Flip, and fans are flipping out!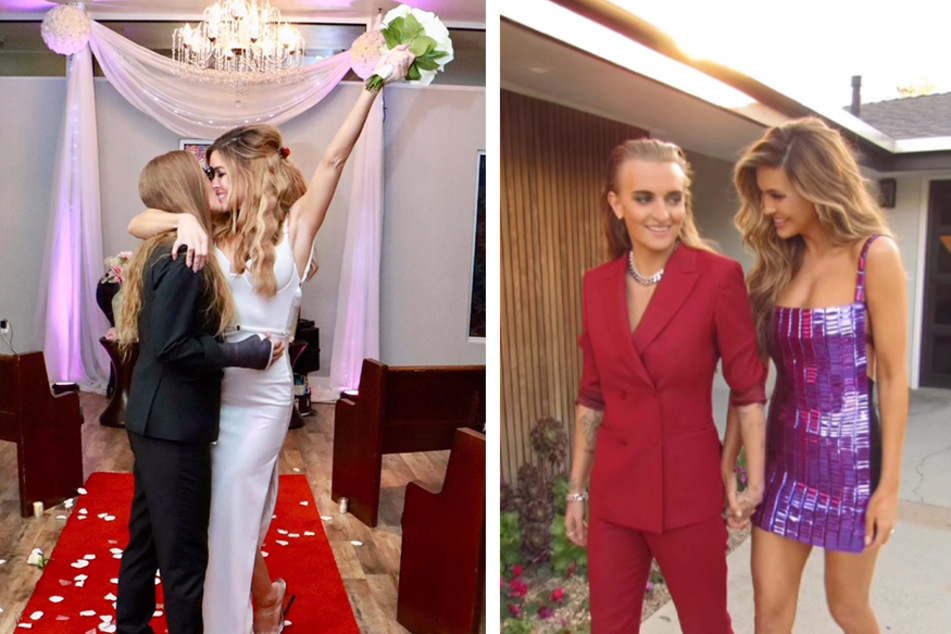 Chrishell is spilling the tea! Well, sort of.
In the latest episode of pop culture and reality TV guru Amanda Hirsch's Not Skinny But Not Fat (NSBNF) podcast, Chrishell talks about all things Selling Sunset, changing her name, and how she and G Flip met in the first place.
While Selling Sunset stans and soap opera fans have come to know the actor and realtor as Chrishell, her first name is actually Terrina.
"Everyone's allowed to change their name for what they're comfortable with," Chrishell tells Amanda on the latest episode of the NSBNF podcast while dishing on her partner, G Flip, and how their relationship has changed how the Selling Sunset star approaches life.
"I am given this platform and definitely I didn't foresee any of this in a billion years that I would be having these conversations," Chrishell said. "It's a very simple thing. I fell in love with a person, and now it has a bigger purpose."
When Amanda asked her about she and G's supposed nuptials, which the pair subtly shared snaps of ahead of Selling Sunset's season six premiere on Netflix, Chrishell decided to get real.
Chrishell Stause dishes on deciding to reveal she and G Flip's wedding bliss: "This really was for us"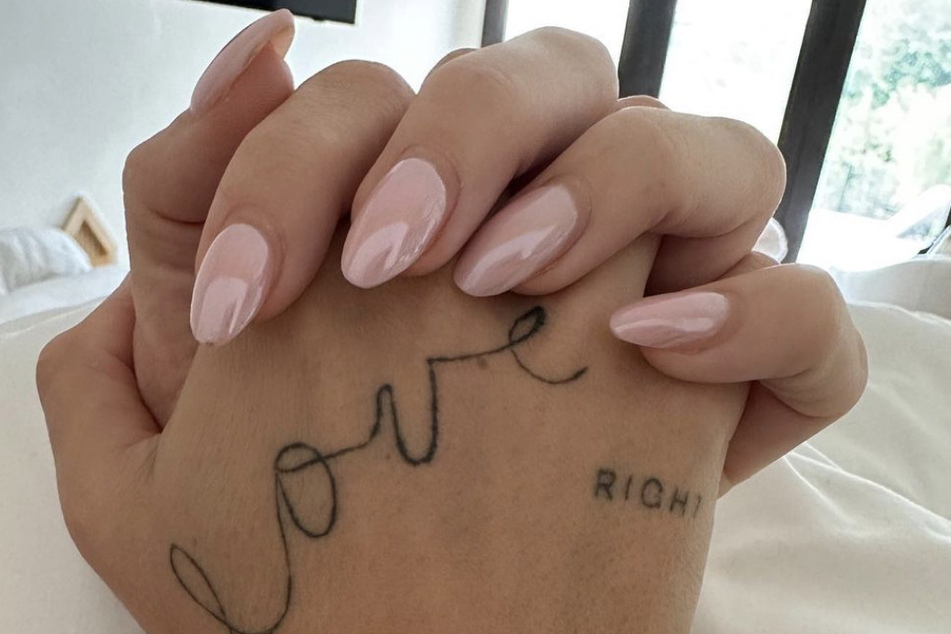 On the latest episode of the Not Skinny But Not Fat podcast, Chrishell briefly dished on her secret wedding to G Flip: "Here's how it went down. we actually had done it awhile ago, we didn't really ever plan on telling anyone, because we knew, you know just like with anything, you're gonna hear criticism on either side."
"This really was for us, it wasn't for anybody else," the reality TV star noted.
"I remember when I started wearing a ring on that finger and people started asking," Chrishell said, admitting that she denied it at first. "I just wanted to be able to live my life ... it was very important in everything that we did for us."
However, Chrishell was a tad concerned about how her relationship with G would seem after previewing Selling Sunset's sixth season, leading the couple to respectively let the marriage cat out of the bag on Instagram.
"I didn't want our relationship to be looked at as a phase or my sexuality to be looked at as some publicity thing."
At the end of the day, Chrishell admitted: I'm always gonna be the number one supporter of G."
Honestly, we're here for it!
Cover photo: Collage: Screenshot/Instagram/chrishell.stause