Chrissy Teigen gets real about miscarriage mix-up, calls it "an abortion to save my own life"
Los Angeles, California - In September 2020, superstars John Legend and Chrissy Teigen lost their baby. Now, the grieving mother revealed that it was not a miscarriage, but an emergency abortion under highly tragic circumstances.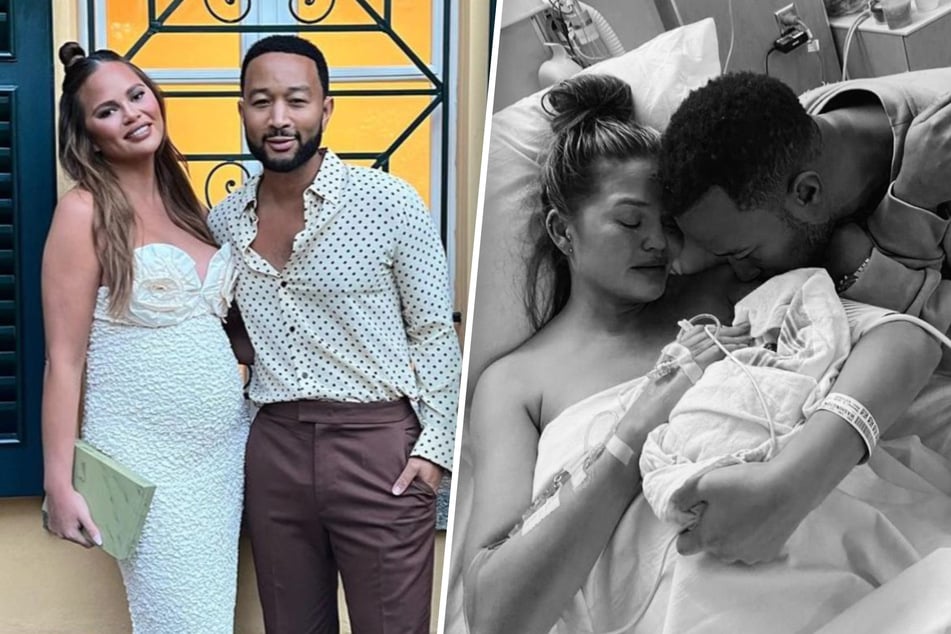 Nearly two years have passed since the R&B singer and his supermodel wife had to say goodbye to their son Jack in a heartbreaking way. Complications arose during the 20th week of pregnancy that caused the couple to lose their unborn child.
It had always been said that Teigen experienced a miscarriage, but per the Hollywood Reporter, Chrissy is speaking out about what really happened during that deeply emotional and traumatic time.
Speaking at a conference on Thursday, the 36-year-old revealed, "Two years ago, when I was pregnant with Jack – it would have been John's and my third child together – I had to make a lot of hard and heartbreaking decisions."
Chrissy went on to say that halfway through her pregnancy, it became clear that her son could not survive, "and I would not have survived without medical intervention," the model said.
Then, she bluntly stated: "Let's call a spade a spade: it was an abortion. An abortion to save my own life, and of a baby that had absolutely no chance of living."
Chrissy Teigen on Instagram
"I was so frustrated that I didn't say what it was from the beginning"
"To be honest, I never really understood it myself until a few months ago," Chrissy said, adding that the Supreme Court's decision to strip pregnant women of their right to an abortion forced her to rethink her position.
At the time, she said, she talked to her husband about how sorry she was for all those affected, after which the singer explained that she was one of them. It was only then that she realized what had happened to her.
"I told the world we had a miscarriage, the world agreed we had a miscarriage, all the headlines said we had a miscarriage," the 36-year-old recalled. "I was so frustrated that I didn't say what it was from the beginning, I felt stupid that it took me more than a year to understand it was an abortion."
Currently, Teigen is pregnant again and so far everything seems to be going well. Chrissy and John currently have two children together: Luna (6) and Miles (4).
Cover photo: Collage: Screenshot/instagram/chrissyteigen