"Full of regret": Chrissy Teigen makes heartbreaking post on Instagram
Los Angeles, California - Chrissy Teigen left fans heartbroken with an emotional post, in which she shared the immense grief she and John Legend have suffered following the loss of their son, Jack.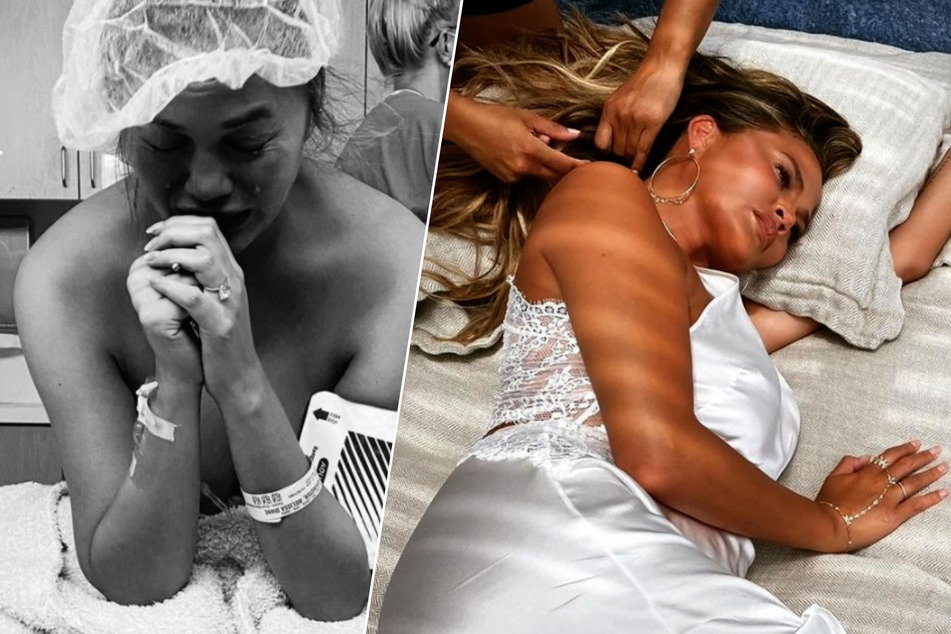 In early October, Chrissy Teigen (35) and John Legend (41) announced they had lost their child in a traumatic stillbirth. Teigen had been pregnant for 20 weeks at the time.
Following a tear-jerking Instagram post, the cookbook author tweeted, "Driving home from the hospital with no baby. How can this be real."
Last Thursday, Chrissy took to Instagram to reflect on the euphoria she felt before she and Legend announced they were expecting a third child in the singer's Wild music video last year, and the trauma that followed in the weeks to come.
"He would have been here any day now – if he were like Luna and Miles, I'd probably be holding him as we speak," she wrote in a tribute to her lost baby boy.
"I hope he feels my tears and knows we miss him so," she wrote.
Chrissy Teigen is "full of regret" following her son's stillbirth
The 35-year-old mother revealed the moment that continues to haunt her following the loss of her son.
"I am so full of regret that I didn't look at his face when he was born," she wrote. "I hurt every day from that remorse."
She said she was so scared of seeing him in her nightmares that she forgot about seeing him in her dreams.
Chrissy had warm words for her fans, thanking them for "all the support and love."
Meanwhile, her last lines dedicated to her dead son left many of them sobbing,
"I firmly believe energy and healing travels through the night sky and I feel it, I promise I do. and I love you Jack," Chrissy wrote.
Cover photo: collage: Instagram/Screenshot/chrissyteigen