Drake gets schooled by son Adonis in hilarious IG clip
Toronto, Canada - Drake's son Adonis showed his dad a thing or two when it comes to playing basketball.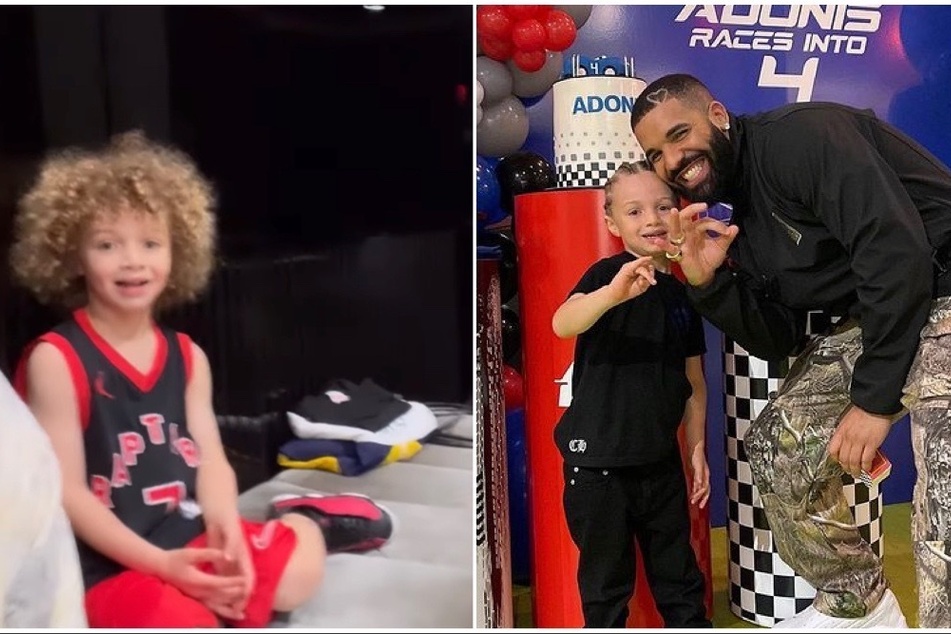 The Grammy-winning rapper's son may have b-ball in his future!
But the adorable toddler certainly didn't get his skills from his dad.
On Wednesday, Drake shared a series of stories on his Instagram page after shooting some hoops with his little basketball star.
In the first clip, the 35-year-old, who was clearly defeated by his four-year-son, hilariously asked Adonis, "Yo, where you learn to shoot like that?"
"I don't know," the blue-eye toddler replied while shrugging his shoulders.

"You went four for five. You hit four shots out of five!" Drake continues, to which Adonis said with hilarious attitude, "Yes, I know!"
Drake is having a blast being a dad
Laughing, the We're Going Home rapper questioned his son again, "Okay, where'd you learn to shoot like that, then?"
"I shoot at school!" Adonis explained, before asking his famous dad for a peculiar request: "Send that to our girl."
"You want your highlights?" the hip-hop star asked.
"Yeah!" Adonis responded.
"Our girl" may be the youngster's mom Sophie Brussaux, who currently lives in France.
Sophie and Drake have managed to co-parent amicably despite living an ocean away from one another.
Nevertheless, the two have done an amazing job at raising one talented kid!
Cover photo: Collage: screenshot/Instagram/champagnepapi