Elon Musk and Pope Francis have surprise meeting at the Vatican
Vatican City - Tesla and SpaceX CEO Elon Musk was received at the Vatican by Pope Francis in an unexpected meeting.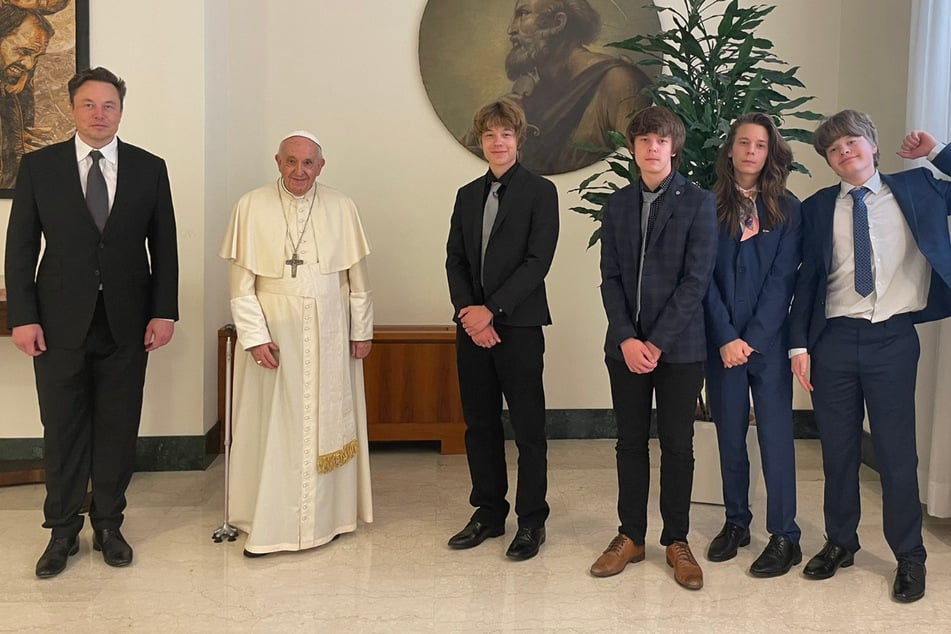 The world's richest person posted a photo on Twitter Friday night with the head of the Catholic Church and four of Musk's sons.
"Honored to meet @Pontifex yesterday," Musk wrote.
His only older child who did not attend was Vivian Jenna Wilson, who was legally granted a request to change her name last week as a transgender woman who wants nothing to do with her dad.
Musk was reportedly not on the Vatican's official visit list this week, so he may have met the religious leader in a more private setting.
According to Italian media, the two talked at the Santa Marta guesthouse, on the property where Francis lives in Vatican City. They are said to have discussed technology and how it can help people in the future, among other topics.
Going unusually silent on Twitter for the last week and a half – a long time by his standards – Musk was back to his tweeting antics on Friday.
"Feeling … perhaps … a little bored?" he wrote.
He also tweeted a photo of himself wearing a masquerade mask in Venice, although it is unclear where else he stopped during his current trip to Italy.
Cover photo: Twitter/elonmusk