Mark Zuckerberg shows off ripped physique amid Elon Musk cage fight training
Las Vegas, Nevada - Mark Zuckerberg has been diligently training for his rumored cage fight with fellow tech mogul Elon Musk, and his hard work seems to be paying off.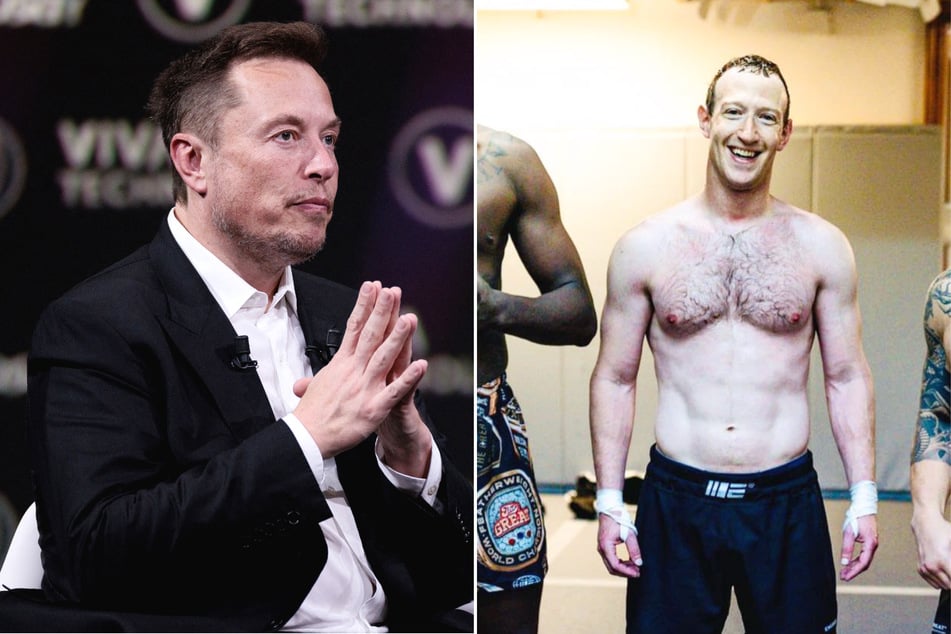 On Tuesday, the Meta and Facebook CEO shared a photo of himself to his Instagram after a training session with two Ultimate Fighting Championship (UFC) icons: Alex Volkanovski and Israel Adesanya.
"No fugazi with Mark," Adesanya captioned the post. "This is Serious Business!!"
"It's an honor to train with you guys!" Zuckerberg commented.
According to The Daily Mail, Volkanovski has known Zuck for some time now, describing him as a close friend and "cool dude."
So when Zuck asked him for help training for the fight, Volkanovski was absolutely down.
The idea came about last month when Musk seemed to joke on social media about challenging his tech rival to a "cage match," to which Zuckerberg responded, "Send me location."
Will Elon Musk actually fight Mark Zuckerberg?
As a confirmed venue and date have yet to be announced, many believe it all to be a publicity stunt, with Zuckerberg recently releasing Threads, a competing platform to Twitter.
Although the fight still may not happen, both parties seem serious about it, with Musk also training with a UFC legend - Georges St-Pierre - among others.
UFC President Dana White insists that Musk and Zuck are serious, and he has been in talks with both to organize the event.
Cover photo: Collage: JOEL SAGET / AFP & Screenshot / Instagram / @zuck