Exclusive: Netflix's dynamic duo Keke and Cabo are Hopeful & Horny
Austin, Texas – What do you get when you bring two stars from Netflix's hit show Twentysomethings together for a podcast? Two besties who are open, honest, and unapologetic about their Hopeful and Horny ways.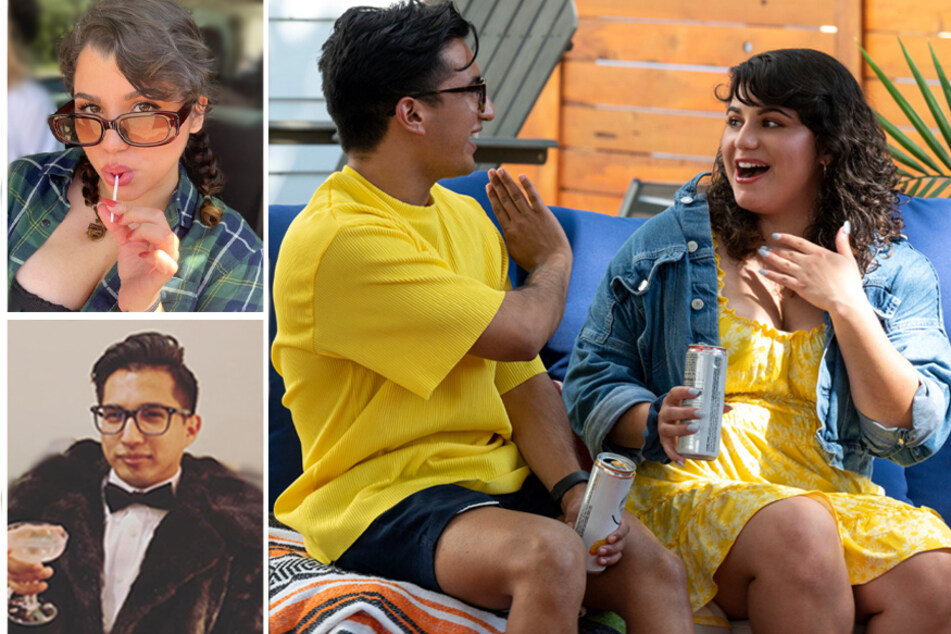 When TAG24 last spoke with Natalie Cabo, nearly one month had passed since Twentysomethings: Austin premiered as one of the hottest new shows on Netflix.
She was still adjusting to the shift in clout and recognition, with her sights set on landing some influencer deals – as anyone who just got off a reality TV show in 2022 would.
Now, she's embarking on a new venture with her castmate turned bestie Keauno "Keke" Perez, in the form of a podcast aptly titled Hopeful & Horny.

"The second we said we wanted a podcast, the name just popped in my head. I told Keke, and he was like, 'I love it,'" Natalie told TAG24 of how the podcast's name came to fruition.
For those who witnessed Natalie and Keke's fab friendship flourish on Twentysomethings, simply learning the two were joining forces for a self-started creative venture was motivation enough to tune in. It didn't take much more convincing to get their fans fully on board.
"I feel like everyone in the cast kind of has their own little group of supporters, and Natalie and [me], I think we have the most supporters in common," Keke explained. "They're usually like, 'You're both my favorite!' They've been wanting something more from us, so we thought like, 'Why not a podcast?'"
But wanting to give their fanbase more of "Keke and Cabo" and actually doing it are two different things, and starting a new venture living in two different locations has had its challenges.
Despite the distance between Natalie's hometown of Miami and the outskirts of Dallas, where Keke currently resides, the dynamic duo that won over viewers' hearts has found a way to make its podcast work, and thank heavens for it.
Keke and Natalie label Twentysomethings castmates as Hopeful or Horny
Normalizing taboos on Hopeful & Horny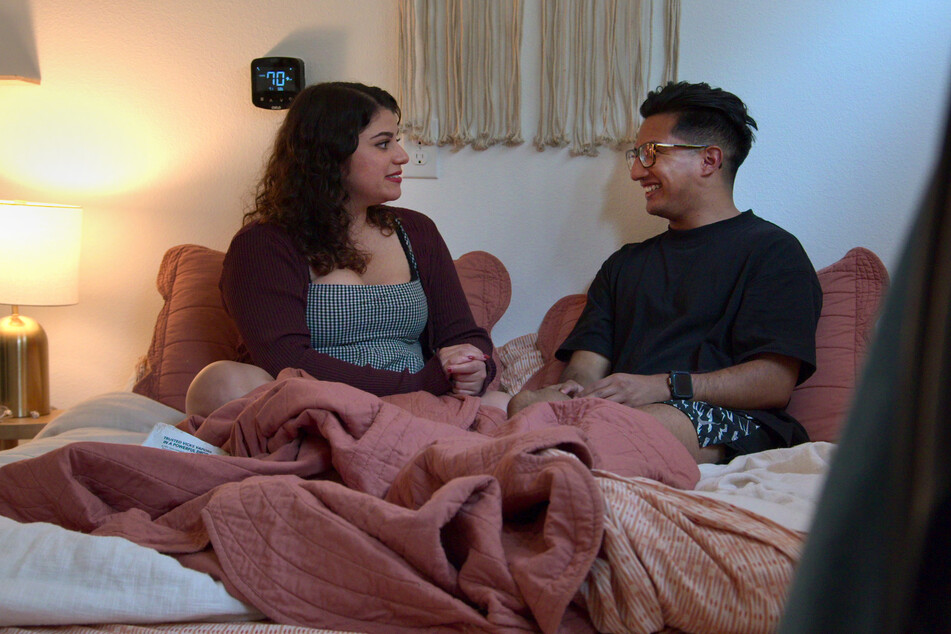 If you haven't yet had the pleasure – pun intended – of listening to Hopeful & Horny, there are an infinite number of reasons why you should tune in.
One thing viewers of Twentysomethings loved about Natalie and Keke's friendship was their honesty and unwavering support of one another. When you have your bestie hyping you up in moments of self-doubt or insecurity, taking risks and putting yourself out there becomes a lot less terrifying.
"Natalie and I are all about taking back what people were too scared to say, and you know, making it normal," Keke said.
His sentiment describes the very backbone of Hopeful & Horny. On the podcast's first episode, We Should Be Hoe$, Keke and Natalie let their "freak flags" fly, pulling back the curtain on topics many might consider taboo, like masturbating to pictures of yourself and having a much-needed "hoe phase" in life.
It was on this episode that the phrase "Do it for the podcast" came to light. So TAG24 just had to know: What exactly have Keke and Cabo done for – or because of – the podcast?
Keke & Cabo spill the tea
"Do it for the podcast"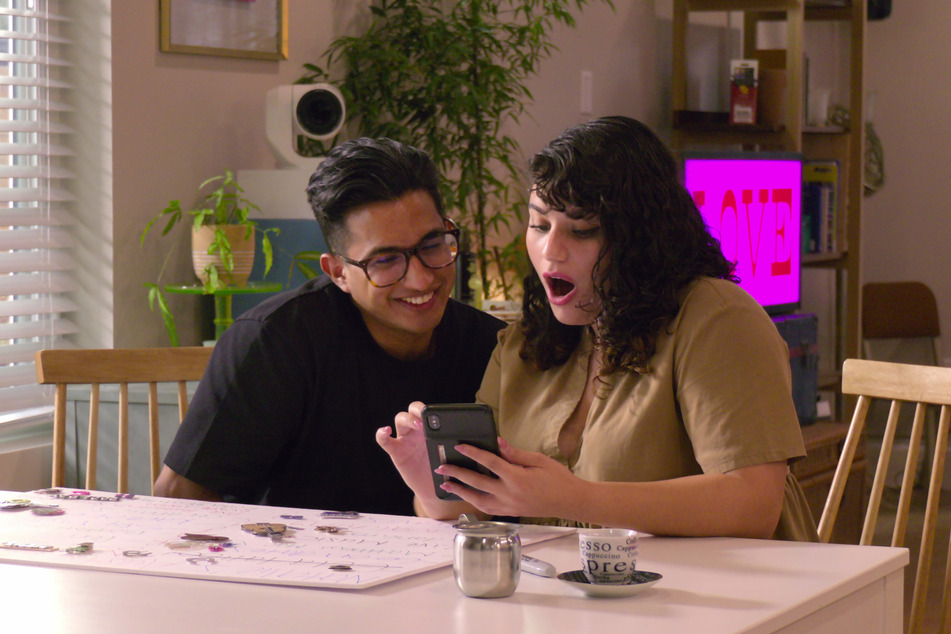 Keke believes the podcast has had a positive effect on them already, and has pushed them to do things they wouldn't have in the past.
"There was a boy who was in my DMs, so I called Natalie," Keke said. "I never would have DM-ed him like, 'Would you want to get something to eat?' But Natalie worked [our show's catchphrase] through me." And Voila – "Do it for the podcast" had real-life liftoff.
"I feel like [the phrase] also helps us get out of our comfort zone, which is so hard for people," Natalie added. "Being able to share experiences that make us uncomfortable with others can hopefully inspire people to be bold and do things they've always wanted to do."
Natalie has also been taking her own advice in terms of getting back on the dating wagon in Miami.
"I am smitten by this guy," Natalie gushed about a new crush, adding, "I'm so embarrassed because I keep talking about him. We haven't even met!"
The man, who shall not be named, is a filmmaker that Natalie plans to meet at the Miami Film Festival, currently running in her hometown.
"I am definitely going to be bold when I meet him, and I'm doing that for the podcast because I'm so scared of rejection. But I'm like 'F it!'"
"I'm in my 'boss a** b**ch' mood"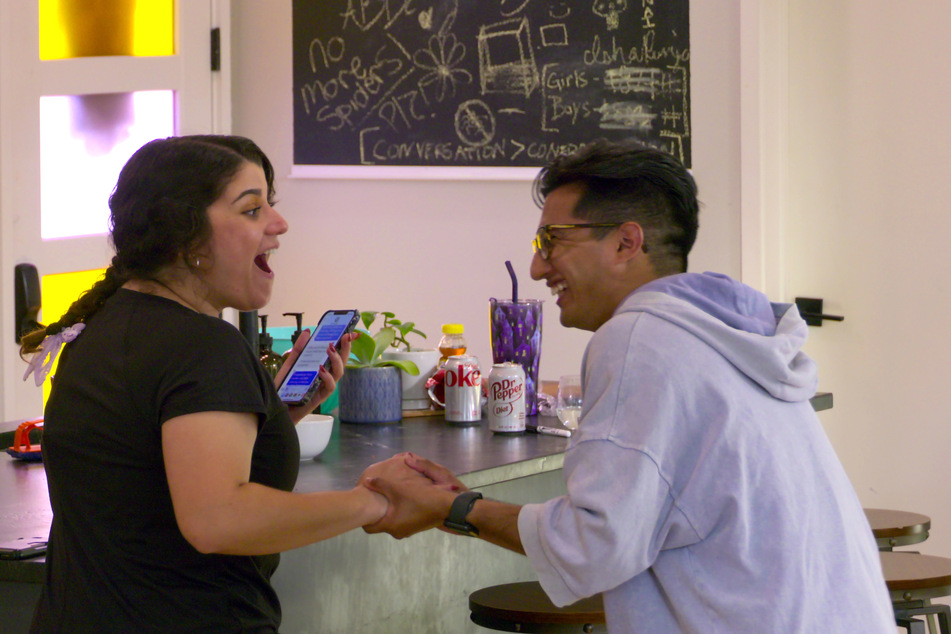 With a podcast rolling full stream ahead and a vested interest in keeping their creative juices flowing, it seems like there's nothing Natalie and Keke can't do.
Keke revealed that he recently landed a job at TikTok in Austin, which means he's back on the house-hunting grind in the Capital City.
After quitting roughly 40 minutes into a hosting gig at a popping Miami restaurant, Natalie has never felt more sure of her desire to spread her wings and escape the pitfalls of a lackluster nine-to-five life.
"Now, I am pursuing creative things and putting myself out there," Natalie said, noting that she's been attending film festivals often and making moves to meet the right people.
"Right now, I'm hopeful because I'm in my 'Boss A** B**ch' mood," Natalie explained. "I do want to keep working in entertainment – I fell in love."
As for dream collaborations for Hopeful & Horny, the two hope to welcome some of their personal favorites onto the show as guest hosts. Keke has his sights set on a certain Real Housewife who recently followed him on Instagram: Cynthia Bailey.
"I was in shock! I was like, 'Why is this woman following me? I have no business,'" Keke said, adding that he'd also jump at the chance to have a castmate from Netflix's Queer Eye join in on the fun. Natalie would love to helm with hosts from a fellow podcast she and Keke are inspired by: Girls Gotta Eat.
Overall, the dynamic duo want Hopeful & Horny to inspire listeners to "embrace every aspect of who they are, despite society saying it's wrong or your culture saying it's inappropriate." And most of all, to be voices that make other young people feel less alone.
"My favorite part is people saying, 'Oh my gosh, I relate to this,' and then they send us their story," Keke noted. "Hopefully they share [these stories] with their friends, so people are less embarrassed and more open about topics we should [all] be discussing."
With a podcast that divulges on the good, the bad, and all things Hopeful & Horny, Natalie and Keke are proving to be nothing short of unstoppable.
Cover photo: Collage: Keauno Perez & Natalie Cabo/Instagram/keaunoperez & keepitcabo