NETFLIX: Twentysomethings star Natalie Cabo dishes on the show and all things Austin
Austin, Texas – TAG24 NEWS sat down with Natalie Cabo from Netflix's new reality show, Twentysomethings: Austin to talk about casting, her favorite memories from filming, and her adoration for the capital city.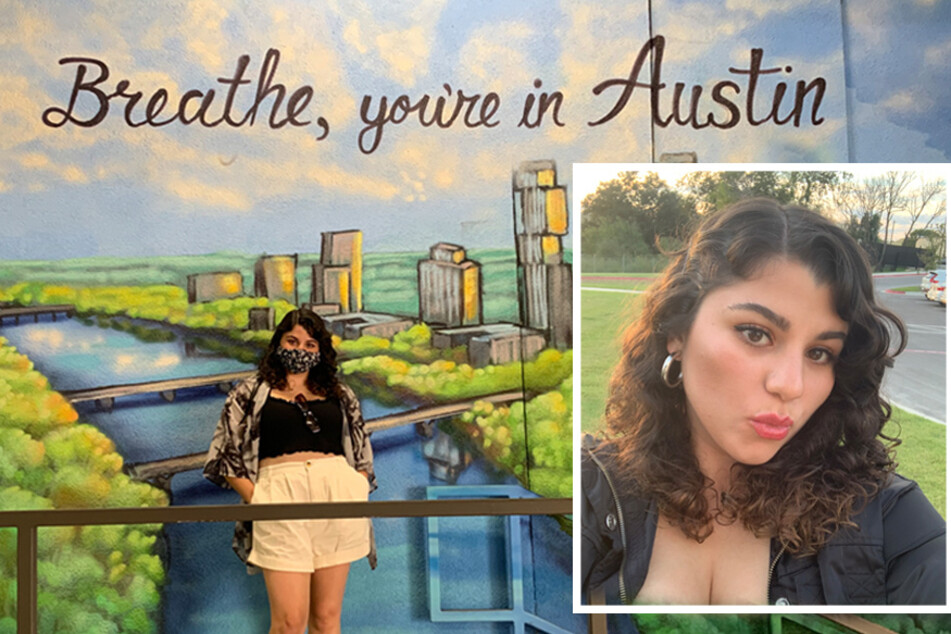 To say that Natalie Cabo's life has changed since her time on Twentysomethings: Austin came to an end would be a massive understatement.
"I wasn't really thinking I was going to blow up this much," Natalie told TAG24 NEWS. "Usually [with] reality TV, people love drama. That's like, their thing, and we're breaking that mold, so I'm like, I don't know if people will even care about us, or even want to know our story."

Now that Twentysomethings: Austin has been out in the world for nearly a month, it's quite evident that people did, in fact, care about Natalie and her castmates.
That's probably because the show feels like MTV's massive hit, The Real World, but with depth and comradery instead of petty drama and mass chaos.
"When the show came out and I started getting so much feedback, and so many people saying, 'you inspire me, you're this, you're that,'" Natalie said, adding, "It's just so nice to see, that you feel like, like everything you sacrificed on the show, 'cause vulnerability was so at an all-time high, like, it was worth it."
One of the first things that comes to mind while watching Twentysomethings is how well the cast seems to mesh together, which then begs the question: how did Netflix find such a cohesive and supportive group of strangers?

For Natalie, her journey to Austin, Texas was far from similar to that of her castmates.
According to the Miami, Florida native, rather than being scouted out on social media and encouraged to apply, Natalie received a one-off phone call from someone in casting she had spoken with years prior regarding a different reality show.
"So I get a call randomly, like, to be on the show and to apply from him. He was like, 'I think you'll be great for this,' and I was like, 'Oh my gosh, thank you so much for remembering me," Natalie said.
After a thorough application process, Natalie inevitably found herself on a flight to the ATX to embark on her journey as a castmate on Twentysomethings: Austin.
Austin, art, and men who can hold a conversation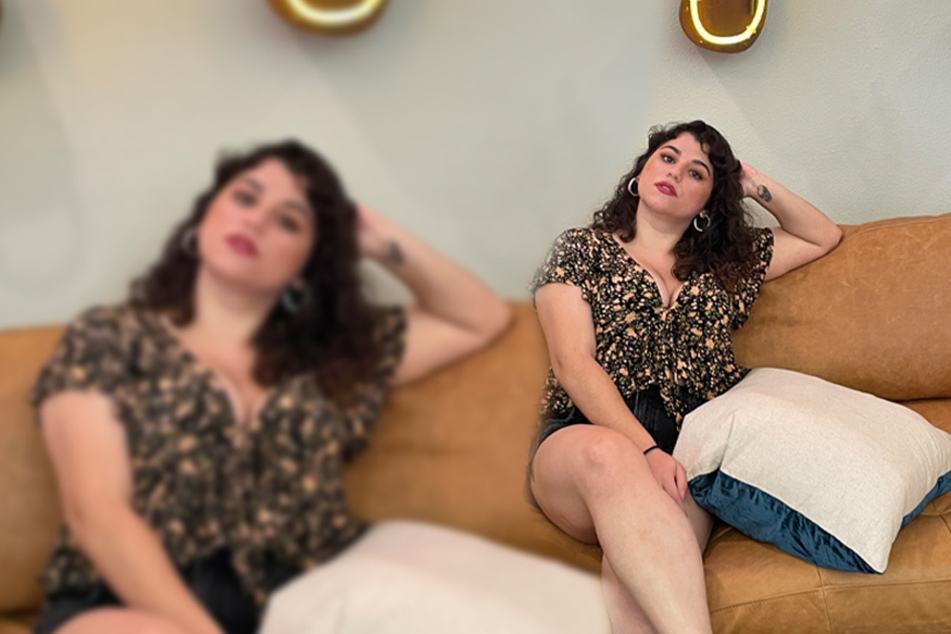 For anyone coming to the capital city for the first time, it's understandable to experience some level of culture shock – regardless of where you're from.
Though Austin doesn't fit the mold of what many believe is the aesthetic for any place in the state of Texas, it wasn't the lack of horses or tumbleweeds that stood out most to Natalie about the city, but rather the men.
"The men are so different in Austin. I guess it's because I'm not used to it," Natalie said, adding, "Sometimes, in Miami, they get caught up with the surface, kind of like LA where it's more surface-y. And so in Austin, I was like, 'I can hold a conversation with you? This is amazing!'"

But it wasn't just the men that shocked Natalie, it was the city's vibrant culture, too.
"Also, Austin is like, weird and artsy. Like, I was like, 'What?!' In Miami, we have pockets of that, but in Austin, there's just a very huge artistic culture that I love, and people were just like, very individualistic."
Aside from the artistic and dating scenes, there was another thing that caught Natalie's eye and quite literally threw her for a loop: Mechanical bulls.
During one episode of Twentysomethings, Natalie was seen riding a mechanical bull at Buck Wild on "Dirty" Sixth Street, and she truly did have just as much fun as it seemed on the show – if not more.
"I went to Buck Wild, and I'm like, 'What the hell? You can drink and ride a mechanical bull when you're drunk? Like, that's amazing," Natalie told TAG24 NEWS. "I want to ride a bull every night."
A word of advice for Austin newbies
Being someone who packed up the life she's always known to pursue a once-in-a-lifetime opportunity alongside seven strangers, Natalie's one piece of advice to anyone considering making the move to Austin is to get out on the town and experience the city.
"Go out, don't stay in," she said, adding, "Every time you go out in Austin, something's bound to happen. It's kind of like this feel that there's a little magic."
As for Natalie and her show-turned-IRL bestie, Keauno"Keke" Perez, the dynamic duo are still hoping to officially relocate to Austin.

"Keke and I, like, we are dying to room together, we're dying to be roomies right now," Natalie said, noting that the logistics of locking down a place in Austin haven't been the easiest.
"I had to come back home because we didn't have enough time to plan it from the show ending," Natalie explained, adding, "We're both trying to make [influencing] our main income, like, our jobs, because we're getting managers and all that, and so we're trying to make it work to come back."
For now, Natalie and her fellow castmates will be soaking in their newfound clout and boost in Instagram followers while celebrating the friendships they've formed – all thanks to Twentysomethings: Austin.
Cover photo: Collage: Natalie Cabo