Grimes and Lil Uzi Vert reveal plan to get "brain chips"
Internet – Musicians Grimes and Lil Uzi Vert sparked controversy with an astonishing Twitter conversation on Sunday.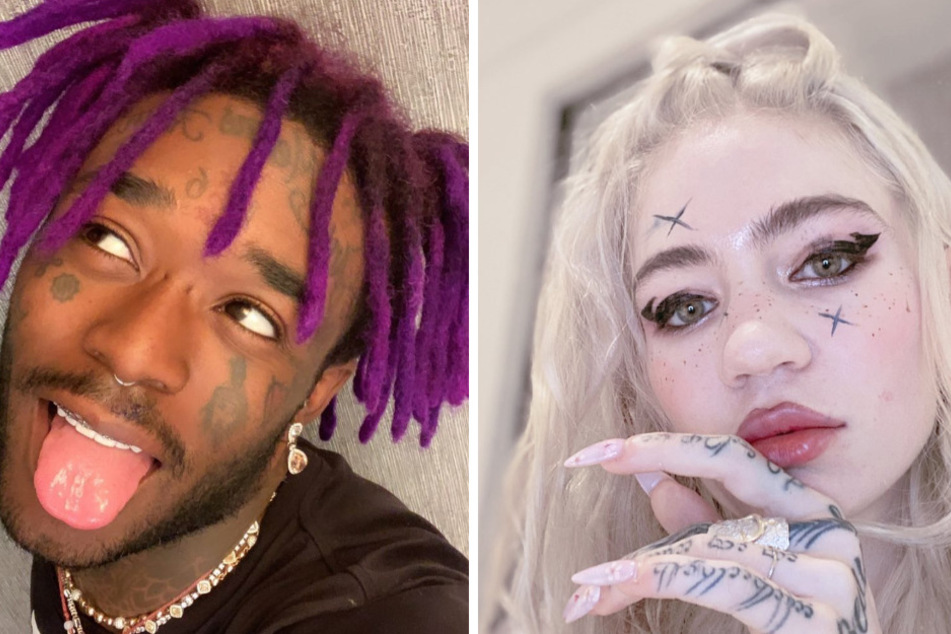 Lil Uzi Vert (26) recently shocked the world with his unusual face bling: an almost-11-carat pink diamond he had pierced into his forehead. Now, the rapper seems to have devised a strange new scheme, this time together with Elon Musk's girlfriend Grimes (32).
The two unlikely accomplices plan to get "brain chips," their conversation thread reveals.
Grimes made the initial suggestion. Lil Uzi Vert replied, "I'm ready," asking when they should go through with the plan.
"Let's aim for chips by 2022. it's experimental surgery but if it succeeds we'll have the knowledge of the Gods haha," Grimes responded.
According to NME, it all started when Lil Uzi Vert tweeted "Neuralink," referencing Elon Musk's Neuralink Corporation, a tech start-up which seeks to develop brain-machine interfaces (BMIs). Once implanted in the human brain, the BMIs could be used to help treat severe neurological conditions like dementia, Musk (49) believes.
Musk shared on the Clubhouse app that a chip had successfully been implanted into a monkey's brain, The Hill reported. Afterwards, the primate could allegedly play video games using only its mind.
Human trials of the technology could begin as early as 2021, Musk announced.
It remains to be seen whether Grimes and Lil Uzi Vert will follow through on their plan to get computer chips implanted in their brains by next year.
In the meantime, rumor has it the two celebrities are working together on several joint musical collaborations.
Cover photo: Collage: Instagram/Screenshot/liluzivert, Instagram/Screenshot/grimes