Grimes hits Twitter with body modification asks, but Elon Musk isn't sold
Austin, Texas - Music artist Grimes is craving some new tattoos and body modifications, but her billionaire ex-boyfriend Elon Musk isn't sold on all of her ideas.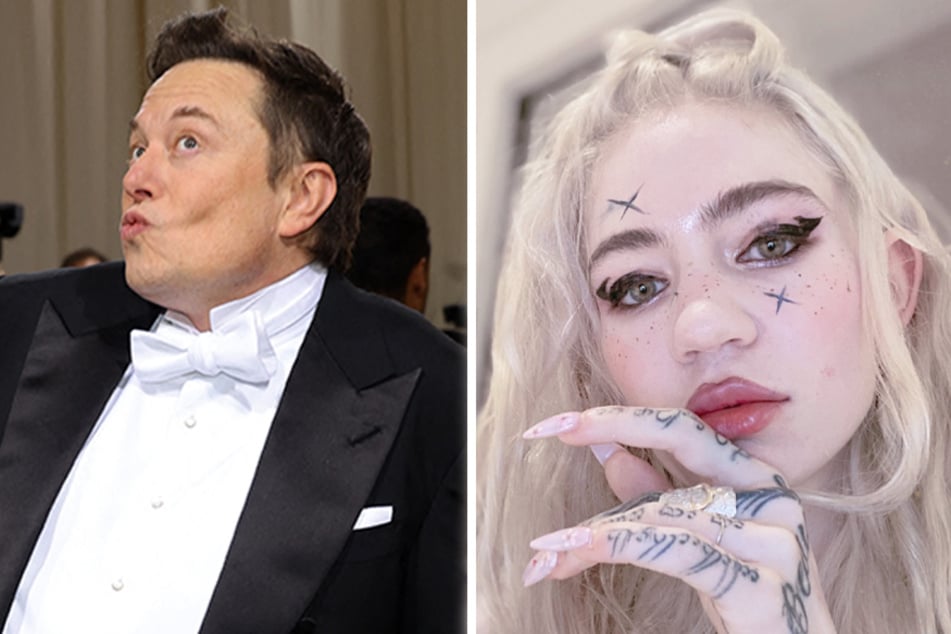 There's no denying that tattoos and body modifications aren't for everyone. But in a series of tweets, Grimes proved that she stans the body mod life and hopes to dabble in more of her own very soon.
"[Two] years ago I made an appt with a great plastic surgeon, thought I might want to change things up by my mid 30s, but then I forgot and never thought about what I should do," she tweeted, before rolling out the virtual red carpet for recommendations from her 1.3 million followers.
"Any face mods y'all think would look good on me? (Elf ears isn't an option, that's a separate quest)," Grimes wrote.
One user replied with a compliment and a buzz-worthy idea for Grimes: "I love your natural appearance," they began. "But tattoos are always a fun option."
The mother of two then confirmed that she already has some inky plans for the future: "I have a full body tattoo plan in the works! These next few years will be spent doing [all] my dream body mods."
She followed up with another tweet giving more context about her desired look: "I'm also less interested in conventional beauty (I will keep my nose) – but more so is there anything else that [would] look sick?"
The 34-year-old musician also shared that her longstanding appointment was with Dr. Chia Chi Kao, a board-certified plastic surgeon in the Santa Monica area.
But things got weird in the replies when Grimes asked her Twitter followers if any of them had gotten elf-like ear modifications.
Elon Musk chimes in on Grimes' body mod ask
Amongst the 723 users who replied to Grimes' ask about "elf ear mods" was her ex and the father of her kids: Elon Musk.
Though the SpaceX founder didn't give any specific advice related to her body modification ask, Musk did offer up some unwarranted thoughts on his former flame's elf ear Q.
"The downside of elf ear surgery probably outweighs the upside," he wrote.
Not everyone was fond of Musk chiming in with his two cents on Grimes' body, with one user replying, "They are her ears and she can make [them] into whatever she wants." Honestly, they're not wrong!
Cover photo: Collage: Screenshot/Instagram/grimes/Mike Coppola/GETTY IMAGES NORTH AMERICA/Getty Images via AFP