Harry Potter actor Jessie Cave reveals her baby has Covid-19
London, UK - Harry Potter actor Jessie Cave has told fans her baby has contracted the coronavirus. The distressing news comes only 11 weeks after she brought her newborn home from the hospital.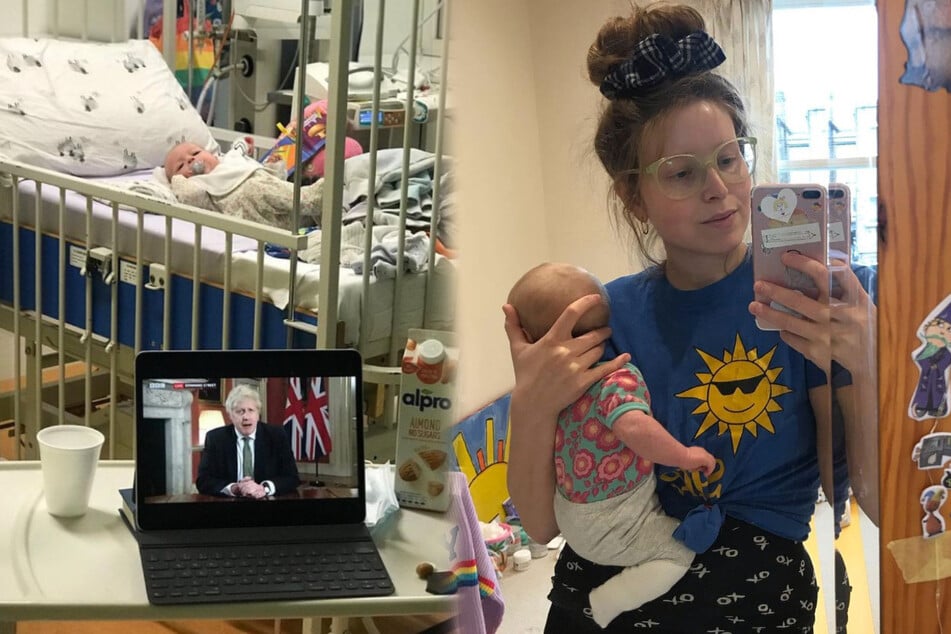 The mother of three took to Instagram on Tuesday and shared a picture of her baby boy Tenn in a hospital bed alongside a laptop playing UK Prime Minister Boris Johnson's speech announcing a new lockdown in England.
"I watched the news about lockdown from an isolated room in hospital. Poor baby is covid positive," wrote the 33-year-old actor, who played Lavender Brown in Harry Potter.
"He's okay and doing well but they are being vigilant and cautious, thankfully," she continued. But she really didn't want her family's new year to start off this way.
The 33-year-old actor also used the occasion to praise hospital stuff for their hard work amid the pandemic, saying she was "in awe of nurses and doctors."

In reference to the new Covid-19 strain, she urged her followers to be careful in the future. "This strain is super powerful and contagious so I do hope that people take extra care in the coming weeks," Cave wrote.
"Really didn't want to be back in a hospital so soon" - Jessie Cave
Jessie Cave gave birth to her third child, named Tenn, in October 2020 and wrote on Instagram that the birth was "humbling, terrifying and out of [her] control."
"Really didn't want to be back in a hospital so soon after his traumatic birth," she wrote on Tuesday.
But according to Cave's post, "he's a stronger and bigger boy" than he was when they were last in a hospital room." She added her baby boy weighs 9.7 pounds and he screams "louder and "more powerful."
The Harry Potter star asked her followers to wish her baby a speedy recovery and finished her post on a positive note: "Love and best wishes to everyone."
Cover photo: instagram.com/jessiecave