Harry Styles hit in face with object during Vienna show
Vienna, Austria - Harry Styles was hit in the face by a thrown object as he performed on stage in Vienna.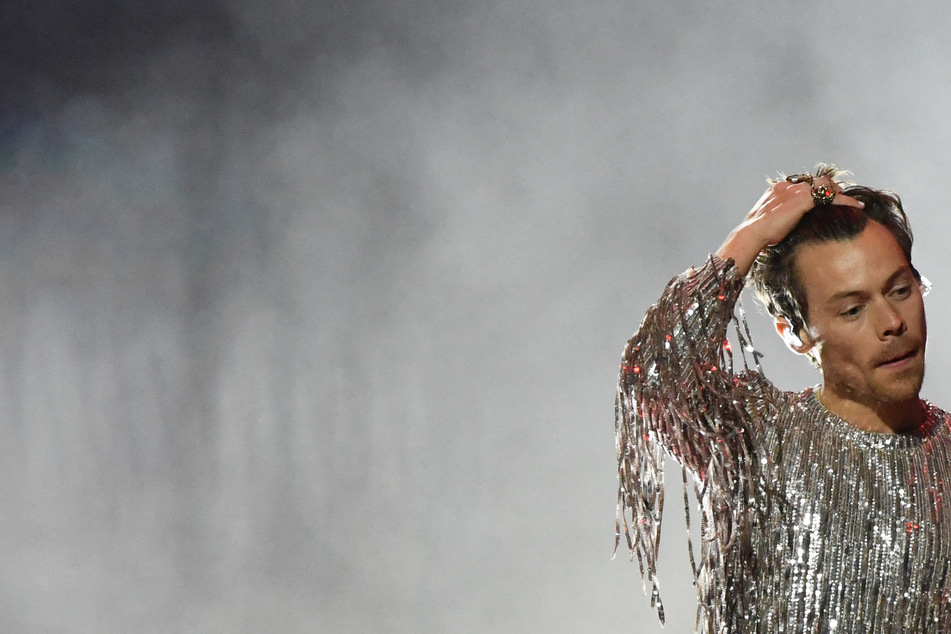 Videos shared online from the gig at the Ernst Happel Stadium in Austria on Saturday showed the Grammy winner walking across the stage before an item flies through the air and strikes him near his eye.
After being struck, he can be seen wincing in pain before bending over while clutching his face in his hands.
Myriam, a fan from Germany who was at the Vienna show, said the As It Was singer was hit after he sang Sign Of The Times, the first song of the encore.
She said: "He still kept touching his face a lot. It looked like it hurt very much. It seems like he had to collect himself and then he turned back to us and kept performing."
The fan added that it "shook" her a lot witnessing the incident happen a few feet away from her, adding: "I want this never to happen to him again. As it's happened too many times already now."
Styles has previously been affected by fans throwing items on stage and last month he was hit in the face by a bunch of flowers during his gig in Cardiff.
Last month, pop star Bebe Rexha was hospitalized after being hit in the face by a mobile phone as she performed in New York.
After the incident, the 33-year-old singer posted a selfie on her Instagram which showed a large purple bruise on her eyelid and stitching tape on her eyebrow. A 27-year-old man was later arrested and charged with assault over the incident.
However, Rexha isn't the only one who has been hit on stage recently.
Kelsea Ballerini gets hit with a bracelet and Adele speaks on show etiquette
Country singer Kelsea Ballerini was also hit in the face by a bracelet that a fan threw during a recent performance in Idaho.

She shared pictures of the concert on Instagram afterward and wrote: "Ps – I'm fine, let's just do a better job of keeping each other safe at shows."
This week, Adele spoke out against the recent number of incidents, telling her audience she would "kill you" if they tried.
During one of her Las Vegas shows at Caesars Palace, the British singer told the crowd: "Have you noticed how people are like, forgetting f**king show etiquette at the moment? People just throwing sh*t on stage, have you seen that?"
"I f**king dare you. Dare you to throw something at me and I'll f**king kill you," Adele quipped.
Cover photo: VALERIE MACON / AFP