Harry Styles marks his birthday with thousands of fans and adorable new photos
Palm Spring, California - Harry Styles celebrated his 29th birthday on Wednesday with a crowd of thousands, and his family members led the way with some seriously sweet new photos.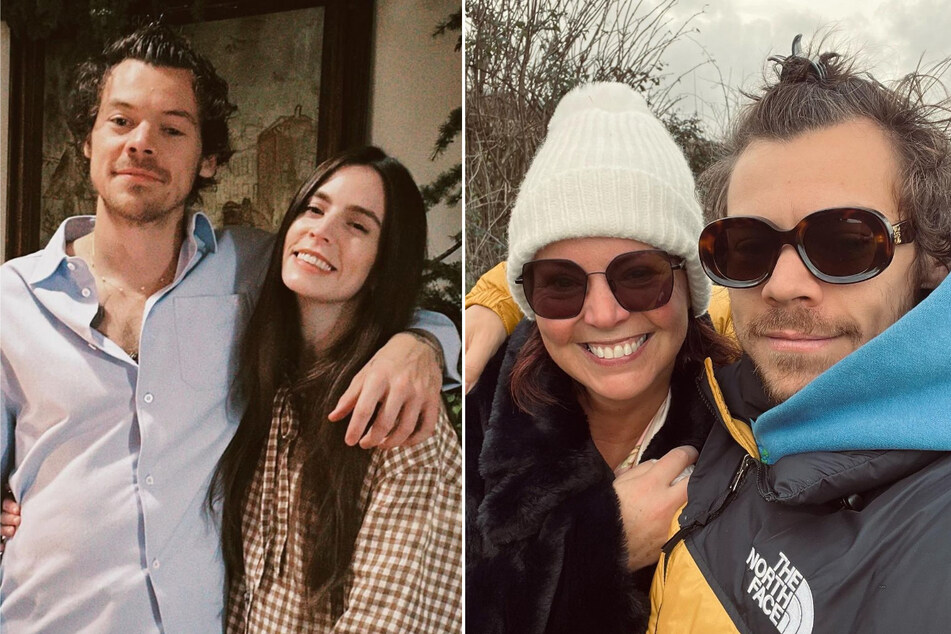 Here's to growing up in Style(s)!
The pop star's older sister, Gemma, posted a photo of the pair with the caption, "Happy birthday not-so-little brother."
The As It Was singer's mom, Anne Twist, also paid tribute to the birthday boy with a selfie of the pair out together.
"Happy birthday to my 'not so' baby boy," she wrote. "Love you always."
Twist also shared a photo from @allontheboard, which featured a sign announcing that the Canada Water underground station in London would be called "Canada Watermelon Sugar station" for the singer's birthday.
"Some people may prefer the station name as it was, but, the underground mice are thrilled," the sign read, referencing another of Styles' hits. "Always mind the gap and always treat people with kindness."
Ever the performer, Styles spent his birthday evening on stage with a performance in Palm Springs of his Love On Tour show.
"Obviously, I have a fear of people not coming to my birthday party, so I just thought I would do a show, and maybe you might come," he told the crowd.
The Kiwi artist donned a pink glitter suit and even wore a birthday cake hat at one point during the concert. Styles' band member Pauli presented him with a cake as the audience sang Happy Birthday before he blew out the candles.
It was certainly a day of jam-packed celebrations to enter his last year of his twenties!
Cover photo: Collage: Screenshot/Instagram/@gemmastyles & @annetwist