Instagram followers of Blake Lively are trying to solve the mystery of her disappearing shoes
New York, New York - Blake Lively wanted to post about her and Ryan Reynold's experience with voting in the presidential election, but her fans only had eyes for her shoes – or lack of them.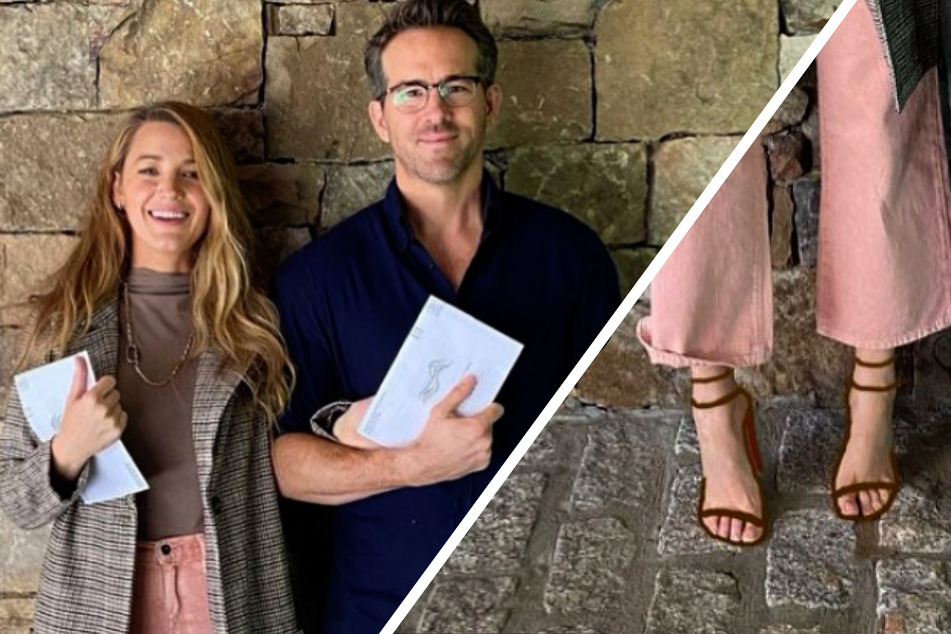 The Gossip Girl star and her husband are socially and politically engage, often drawing attention to the causes and issues they care about.
In the past few weeks, their focus has been on the November 3 election and they consistently encouraged their fanbase to participate.
They also led by example. On October 22, the cast their ballot and immediately posted about it on Instagram.
In Lively's snapshot, the blonde stands smiling next to Reynolds and proudly announces her vote, but everyone was too busy obsessing over one small but strange detail.
It all came about because Reynolds himself posted an almost identical image – with one crucial difference. In his photo, Lively is barefoot and seems to be standing on her tiptoes. But in her own, she has burgundy high heel sandals on.
"Are those drawn on heels? lol," wrote one confused user, and many others joined in with similar questions. Both posts were soon flooded with people trying to solve the mystery: "Can I get the deats on those killer heels?!"
There's still no definitive answer, as the Hollywood pair are staying silent on that subject.
They were, however, happy to report Ryan Reynolds' first ever vote cast in a US presidential election. The Canadian-born actor was apparently quite emotional:
"He wept. I pretended to weep. Then he called all his friends," Lively wrote.

Cover photo: Screenshot/Instagram/blakelively