Amber Heard testifies about first slap and cavity search on emotional day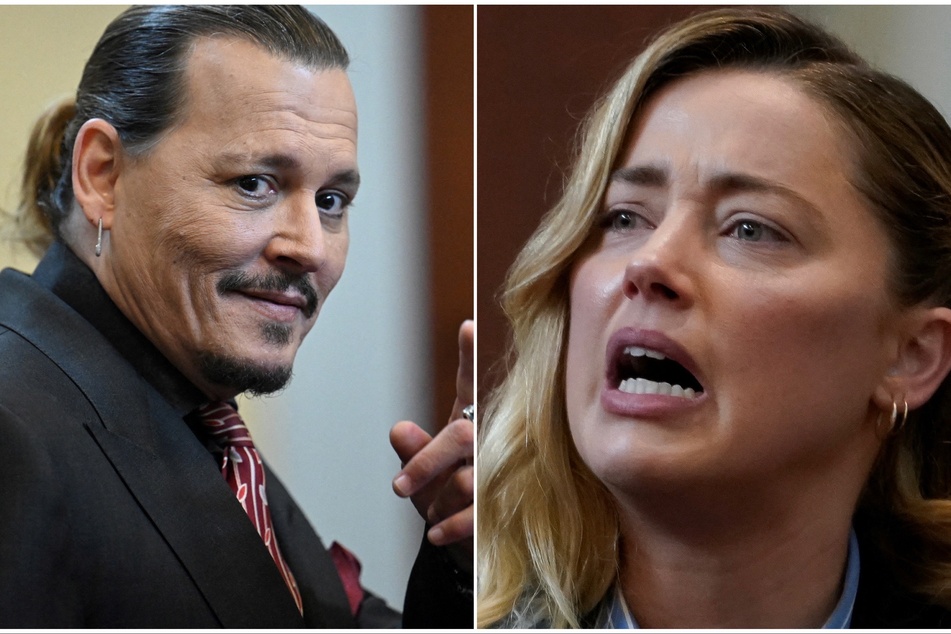 "I struggle to find the words to describe how painful this is. This is horrible for me to sit here, for weeks and relive everything," Heard emotionally told the jury in her opening statement.
After a grueling two weeks, the 36-year-old took the stand for first time in a defamation trial that has gripped the nation.
Heard didn't hold back as she defended herself and shared her side of what went down between the exes' during their clearly toxic marriage.
From first meeting her ex-husband to the violence Depp allegedly subjected her to, the 36-year-old actor dropped a lot of bombshells.
Heard claims Depp first "slapped" her for laughing at his tattoo
After tearfully telling the jury that this trial "is the most painful and difficult thing I've ever gone through," Heard touched on meeting her ex while auditioning for The Rum Diaries.
"It was weird because he was twice my age and this world-famous actor," she recalled, adding that when they had a kissing scene, the "lines got blurred."
"It didn't feel like a normal scene anymore, it felt more real. He grabbed my face and pulled me into him and really kissed me," Heard continued.
The Pineapple Express star also detailed that being with Depp had "felt like a million dollars."
"I felt like this man knew me, saw me, in a way so one else had," she explained.
Yet, she quickly switched gears after her attorney's asked her about the first time Depp allegedly struck her.
"I'll never forget it, it changed my life," she began before explaining that the two were sitting on the couch drinking, with a "jar of cocaine" nearby. Heard asked Depp about a tattoo on his arm and after he replied that the ink read "Wino," she apparently laughed.
Her former husband, it turns out, found it less funny.
"'You think it's so funny? You think it's funny, b****? You think you're a funny b***?'" was his reaction according to Heard, who continued: "I didn't move, freak out, because I didn't know what else to do."
"Then he slapped me again one more time. Hard. I lose my balance on edge of couch and I wished so much he'd say he was joking. He slapped me for no reason, it seemed like."
Heard describes "cavity search"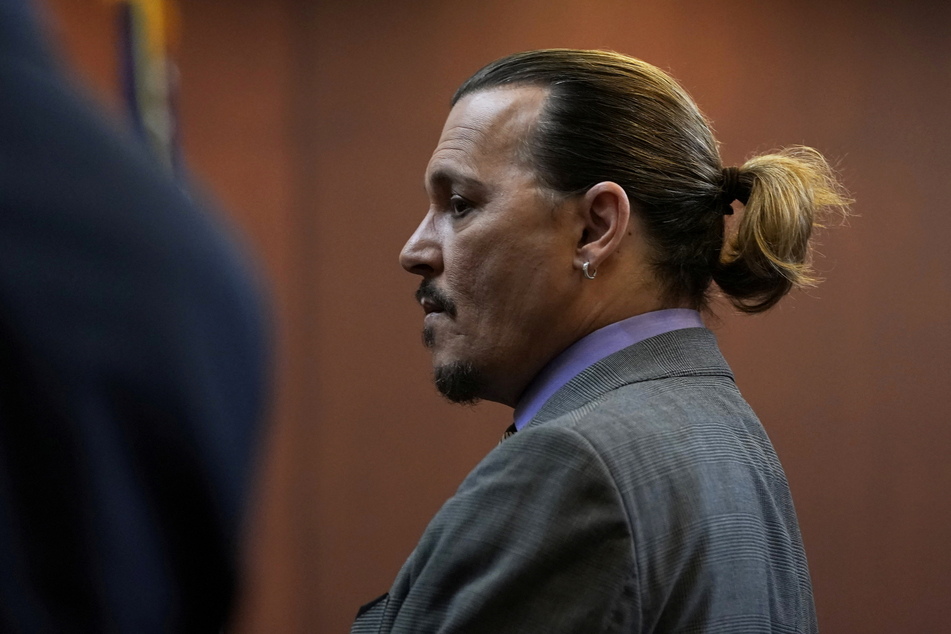 Things got more intense when Heard described the time the Pirates of the Caribbean star allegedly performed a non-consensual "cavity search" on her while apparently looking for his drugs.
She said the horrific incident occurred when Depp – who Heard claims was high at the time – asked her where she was hiding his cocaine.
After she explained to him that he had no idea what he was talking about, the Never Back Down actor alleged that her ex screamed at her and started patting her dress, before ripping both it and her underwear off.
"Then he proceeds to do a cavity search," she shared.
"He just shoved his fingers inside me," adding that he shockingly twisted his fingers around inside her.
In addition to the disturbing story, Heard also accused the 58-year-old of being "controlling and manipulative" and also testified that he threatened to kill her during their vacation in the Bahamas.
"He slams me up by my neck and holds me there for a second and tells me that he could f***ing kill me and that I was an embarrassment," she painfully recalled.
Depp avoided eye contact with Heard the entire time she gave her testimony.
The second part of her testimony continues on Thursday as the scandalous defamation trial continues.
Cover photo: Collage: REUTERS/REUTERS