Johnny Depp sparks fan concern after drinking rumors surround missed tour date
Wolfsburg, Germany - Johnny Depp has sparked concerns from fans over his health after his canceled concert with his group Hollywood Vampires, one of two shows missed last week.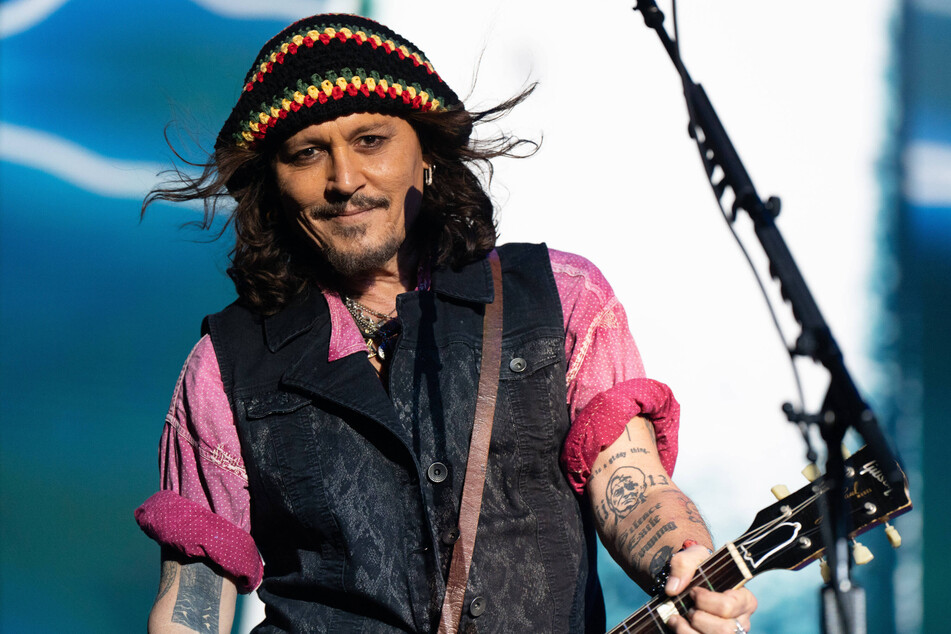 The band's Slovakia concert was canceled on Thursday due to construction at the venue being "incomplete" and "unsafe."
Yet that's not the only show the supergroup – which includes Alice Cooper, Aerosmith's Joe Perry, and Depp – axed last week.
The group also cancelled their previous show on Tuesday in Budapest due to what they called "unforeseen circumstances."
The band said the two cancellations were "unrelated," and now, the first is raising eyebrows.
It's since been reported that the 60-year-old Pirates of the Caribbean alum was found passed out in a Hungarian hotel. A fan posted a photo which claimed Johnny was spotted drinking "an hour before cancelling," and kicked up a firestorm on social media.
More reports claimed employees working on the show noticed the Fantastic Beasts star's absence during soundcheck.
Did Johnny Depp's drinking affect his group's European tour?
There hasn't been any confirmation on the matter, but the Corpse Bride star did suffer an ankle injury last month that caused the band to briefly postpone the tour.
Nevertheless, it was reported back in May that Depp was taking his comeback "seriously" and was taking it easy on drinking and partying.
Depp was seen back in action at the band's show in Wolfsburg, Germany on Sunday night, and seemed to be in good health.
Hollywood Vampires will now head to the US for a three show stint.
Cover photo: IMAGO / Cover-Images