Johnny Depp loses libel case against The Sun
London, UK- Hollywood star Johnny Depp has lost his libel case over a 2018 British tabloid story in which he was a called a "wife beater".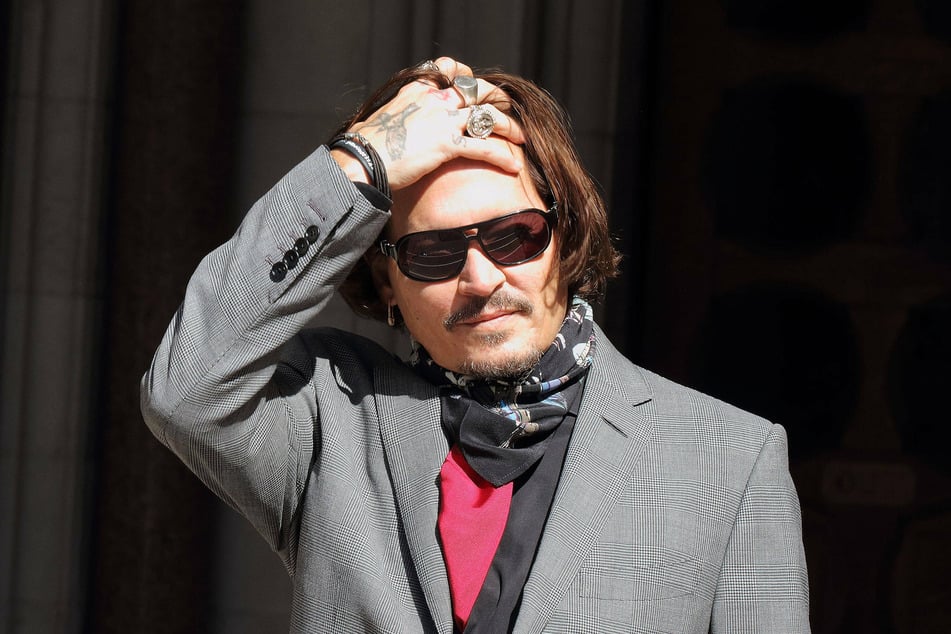 London's High Court ruled against Depp on Monday. The actor's lawsuit against The Sun's publisher, News Group Newspapers (NGN) and its executive editor Dan Wootton, drew worldwide attention.
The Sun story's title described Depp as a wife beater. According to the suit, the article claimed that Depp abused his ex-wife Amber Heard during their relationship.

In his ruling, Judge Andrew Nicol said on Monday that the paper's claims had been shown to be "substantially true," according to Britain's PA news agency.
In fact, according to the Metro, Judge Nicol stated that 12 of the 14 alleged incidents of domestic violence did occur.
Lawsuit stems from a 2018 Sun article
The lawsuit was based on a story, which appeared in print and online in 2018 with the headline "Gone Potty: How can JK Rowling be 'genuinely happy' casting wife-beater Johnny Depp in the new Fantastic Beasts film?"
The 16-day trial in July featured claims of brutal violence and sensational revelations about Depp and Heard's relationship.
During one of Britain's most sensational trials in recent memory, the court heard testimony about Depp's drinking and drug use from himself and others. Other testimonies revealed further details about the couple's roller-coaster relationship, including how Depp lost the tip of his finger when Heard allegedly hit him with a vodka bottle she threw while they were in Australia in 2015.
The two actors met on the set of The Rum Diary, a comedy released in 2011. Amber Heard and Jonny Depp married in 2015, separated the following year, and then divorced in 2017

Depp is also suing Heard for defamation because of an opinion piece in the Washington Post. He filed a complaint in 2019.
According to the PA news agency, Heard's US lawyer, Elaine Charlson Bredehoft, said in a statement that the actor's legal team would be presenting more evidence in the case.
Cover photo: imago images / APress