Jordyn Woods seemingly addressed feud with Khloé Kardashian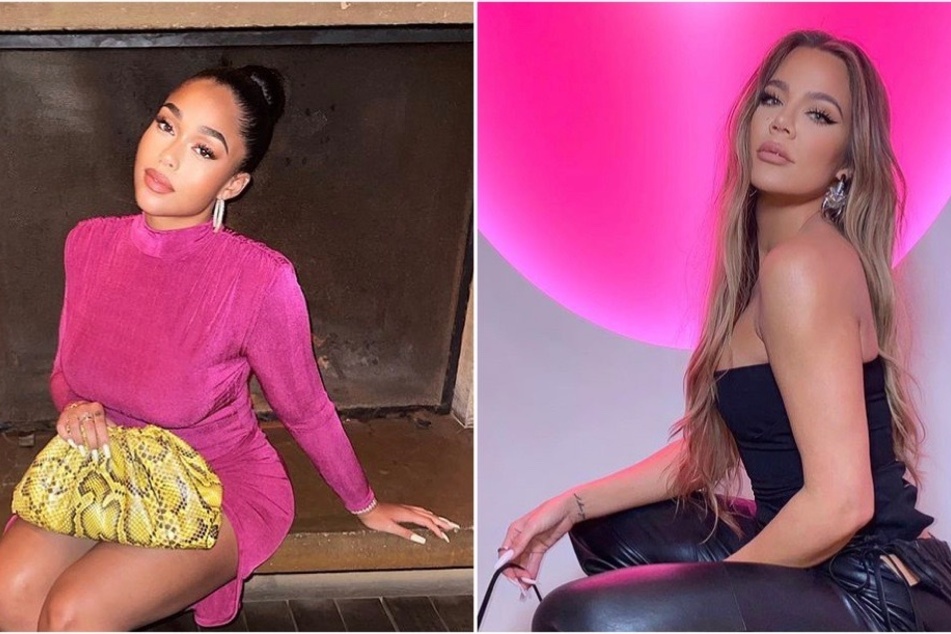 On Wednesday, the model gave fans a peek at her Los Angeles home on the popular MTV show.
During the tour, Jordyn received a package of graphic T-shirts that had "Oh s*** I've been canceled" and "Please don't cancel me" written across them.
The 23-year-old remarked, "They tried it already, I've already been in that position."
She continued, "I truly believe the only person who can cancel you is God and God isn't going to cancel you."
"And that's the truth," her mother, Elizabeth Woods, agreed.
While the vague comment could've been hinting at a plethora of things, it seems she was referring to her public feud with Khloé.
Jordyn fell out with the Good American owner, as well as her ex-BFF Kylie Jenner and their family, in 2019 after it was alleged that she slept with Tristan. The Kardashian-Jenner clan was slammed for cyberbullying the socialite, while appearing to forgive Tristan.
Jordyn went on to speak about the matter on the Facebook series, Red Table Talk with Jada Pinkett Smith She revealed that Tristan did kiss her and she admittedly withheld the information because of her friendship with Kylie.
Since then, everyone appears to have moved on from the drama.
Jordyn has been in a relationship with NBA star, Karl-Anthony Towns since 2020. Meanwhile, KoKo reconciled with Tristan in 2020 but in June the two reportedly broke up for the second time.
As for Kylie, she's allegedly expecting her second child with Travis Scott.
Since Jordyn was there for Kylie's first pregnancy, will this one reunite them?
Cover photo: collage: screenshot/instagram/jordynwoods & khloekardashian