Hailey Bieber talks marriage with Justin Bieber and health struggles: "For better or for worse"
Los Angeles, California - Hailey Bieber got honest about her marriage with Justin Bieber amid the couple's recent health struggles.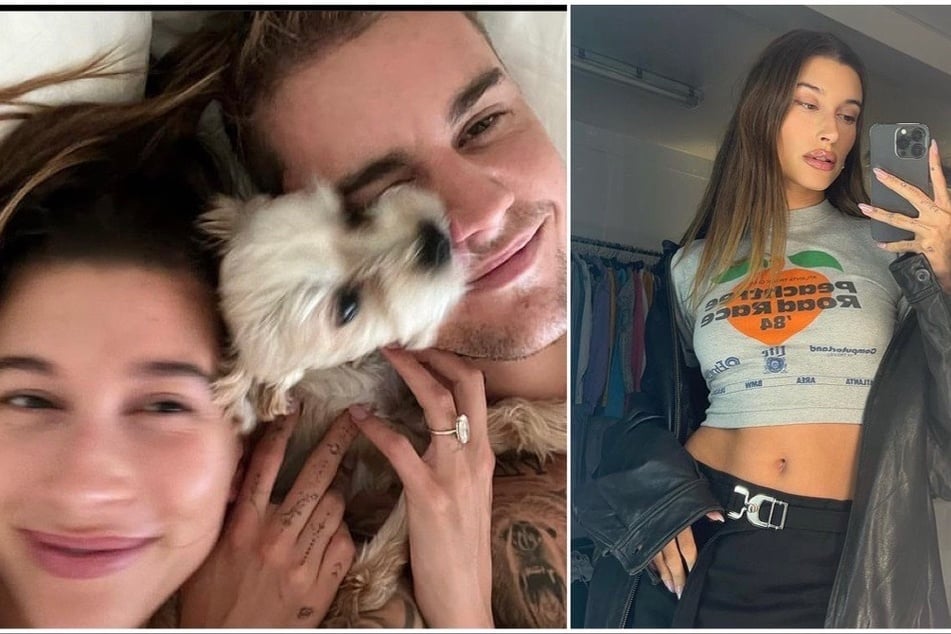 In an interview with Harper's Bazaar, Hailey opened up about the highs and lows of married life.

"He's still the person that I wanna be rushing back to. I might fly somewhere and go do a job, but I can't wait to come back and hang out," the model gushed.
Hailey noted that while marriage itself "takes a lot of work," the 25-year-old added, "I know eventually when kids come in the picture, that's going to be a whole other season of navigating how to make that work."
The Biebers, who wed in 2018, know all about navigating through the rough times.
"I just think life is changing all the time: Day to day, week to week, [and] year to year. I think a perfect example of that is over the last six months, both of us have gone through very serious health issues," Hailey explained to the outlet.
Recently, the spouses have both encountered rather terrifying health scares, with the Canadian singer being diagnosed with Ramsay hunt syndrome in June, and the Baldwin family member suffering from a mini-stroke in March.
"You have to figure out how to deal with this sh*t as it comes, you know? There's a reason they say 'for better or for worse.' Like, that's for real," Hailey quipped.
For better or for worse, Hailey's words prove that the Biebers are in it for the long haul!
Cover photo: Collage: Screenshot/instagram/haileybieber & justinbieber