Justin Timberlake gifts disabled boy with a wheelchair-accessible van
Morristown, Tennessee - Justin Timberlake can't stop that generous feeling! The superstar surprised a disabled teen from Tennessee with a $35,000 wheelchair-accessible van after hearing his heartwarming story.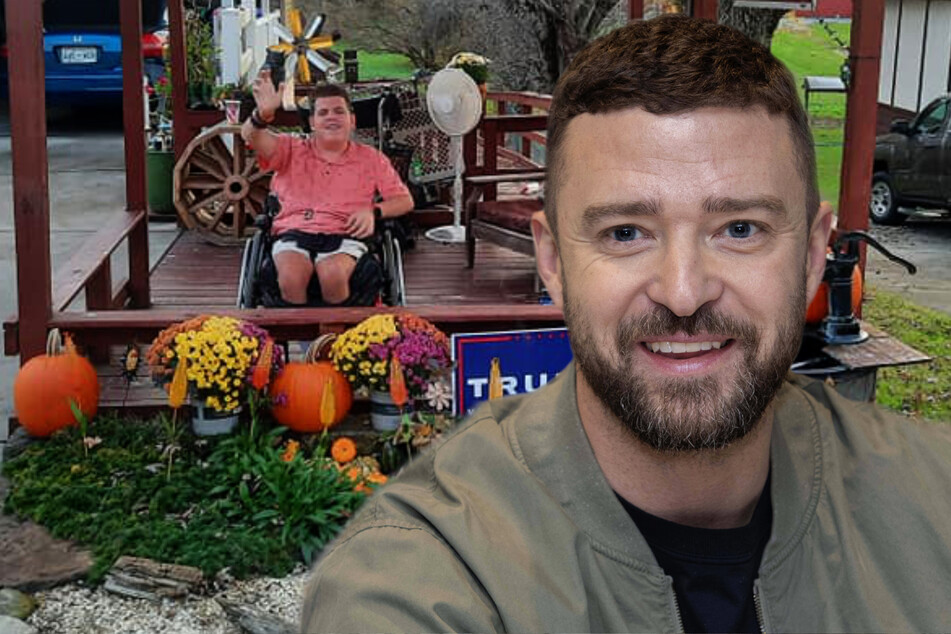 As the CBS-affiliate WVLT News 8 reported, the family of 17-year-old Jake Stitt did not have a vehicle to transport their son around town.

Within recent years, the teen has become a bit of a local celebrity. He is known for sitting on his front porch, happily waving to cars while being surrounded by signs that say: "Honk if you're happy".
The community loves him. And so they decided to raise some money for the family and get a wheelchair-accessible van for Jake.
And this fund-raising campaign seems to have spread quite a bit. It didn't take long until none other than Justin Timberlake (39) himself heard about it and came up with a very special Thanksgiving gift for Jake.

The pop singer called the Stitt family on Wednesday afternoon, telling them that a surprise was set to arrive outside at any second.
And only minutes later, a big black van decorated with a giant red ribbon arrived in the driveway, leaving the family absolutely speechless.
In an interview with WRKN, Jake and his father talked about the recent events and getting to know Justin Timberlake – only virtually of course, due to the coronavirus pandemic.
Jake's father, Tim Stitt, was incredibly touched and grateful: "It's going to make his life much easier as we go into our future and it's going to make my life a lot easier because there's not many people that can lift him up and sit him in a van like he needs."
"It was just a very blessing to be able to speak to [Justin Timberlake] and for him to be able to meet Jake and see what he needed."

Cover photo: Montage: Facebook/Screenshot/Tim Stitt & imago images / ZUMA Wire