Kanye goes off on antisemitic rant in bizarre text exchange with Diddy
Los Angeles, California - Kanye West is seemingly intent on running whole gamut of racism, with bizarre antisemitic tropes now added to his repertoire.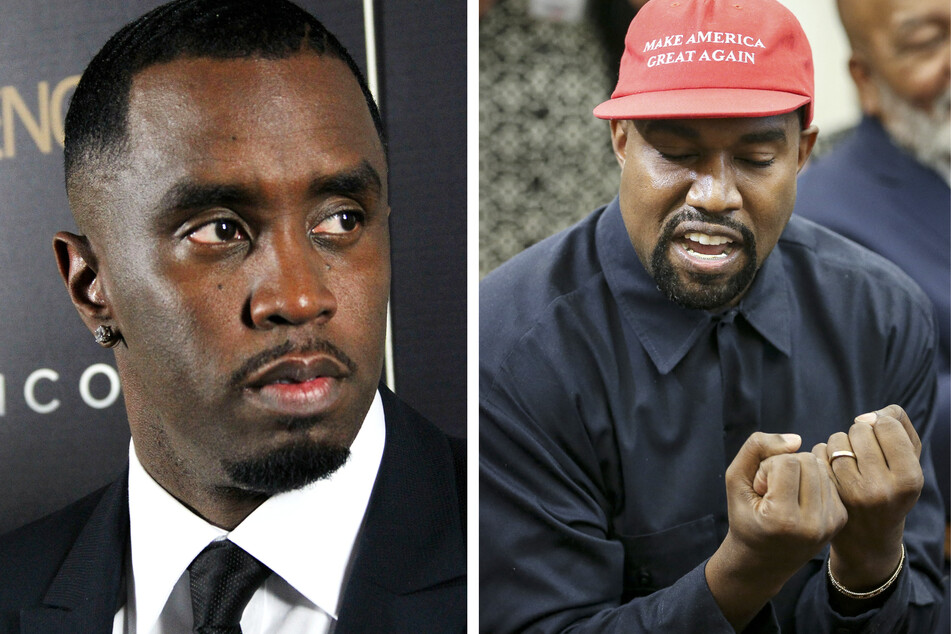 In a series of now-deleted posts, Ye published texts from fellow rapper Diddy, who was seemingly trying to reach out in an effort to have an in-person conversation about his latest controversies.
"Let's stop playing these internet games," Puffy says. "And don't feel threatened. You'll be fine. Just love."
That's what sets Kanye off.
"I told you this was war," he replies, before launching into a full-blown antisemitic rant: "Ima use you as an example to show the Jewish people that told you to call me that no one can threaten or influence me." It's not clear what "Jewish people" the Donda artist is referring to, but the bigoted trope is hard to miss.
Diddy remained composed throughout, explaining: "I'm just trying to talk to you as a black man... because this is hurting our people."
It doesn't help, as Ye ends the conversation with a nonsensical, "I accept your apology in advance."
The unsuccessful intervention came after Ye wore a White Lives Matter shirt, alongside his friend and far-right commentator Candace Owens. He also called the Black Lives Matter movement a "scam."
He has also come under fire insulting other artists on his Instagram, including Lizzo and Justin Bieber's wife Haley.
Late Friday night, Kanye also posted on his Twitter page – which had been inactive for years – claiming the Mark Zuckerberg kicked him off Instagram. He added, "you used to be my n***a," alongside a photo of him singing alongside the Meta CEO.
Cover photo: Collage: Frederick M. Brown / GETTY IMAGES NORTH AMERICA / Getty Images via AFP & POOL/GETTY IMAGES NORTH AMERICA/Getty Images via AFP